Catalan Leaders Won't Be Arrested, Spain's Foreign Minister Says
By
Government wants to 'reinstate legal order': Alfonso Dastis

Dismisses images of violence during referendum as 'fake news'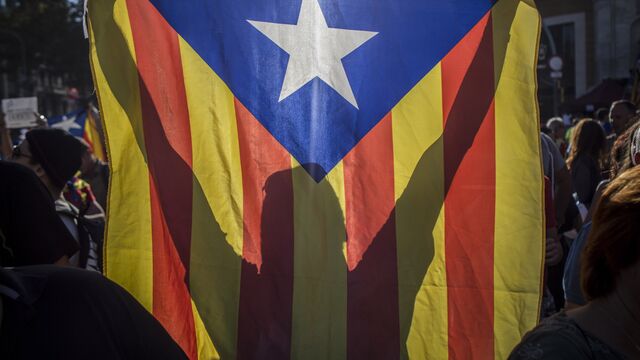 Spain's foreign minister has promised no arrests will be made when the Catalan government is dismissed as early as this week.
Speaking in a BBC television interview on Sunday, Alfonso Dastis said there were no plans to arrest anyone when Spain ousts Catalan President Carles Puigdemont and his government.
The ouster is part of a barrage of planned measures including taking control of the regional police force and public television and radio channels that are scheduled for a Senate vote on Friday. The government's plans, based on a powerful constitutional tool, are likely to meet resistance from the Catalan regional government.
"We are not going to arrest anyone," said Foreign Minister Dastis. "All the government is trying to do is reinstate the legal order, restore the constitution but also the Catalan rules and proceed from there."
In the interview with BBC's Andrew Marr, Dastis declined to clarify whether Spain would send in the national police or troops to restore order to the region. He said he hoped Catalan citizens would ignore any orders from regional police, adding "everything will be fine, there will be law and order, peaceful life and normal coexistence which is what we're after."
Following widespread condemnation of images showing Spanish police forcibly removing people from polling booths as Catalans voted in the illegal referendum on Oct. 1, Dastis said some of the images were "fake," adding that there had been "a lot of alternative facts and fake news here."
— With assistance by Maria Tadeo
Before it's here, it's on the Bloomberg Terminal.
LEARN MORE