China Vows No Return for Shuttered Steelmakers as Curbs Bite
Bloomberg News
NDRC official says nation will stick to capacity-cuts mission

Plants closed amid drive to roll back pollution over winter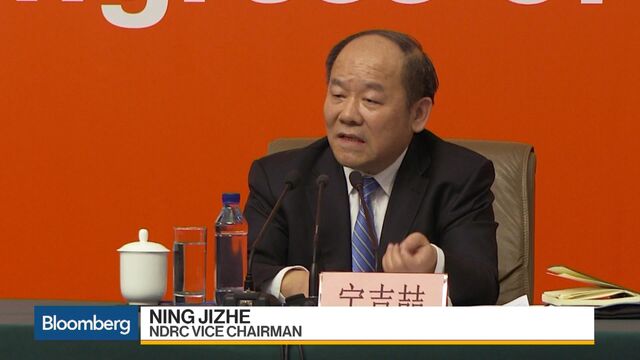 China will prevent shuttered or illegal steel plants from returning to the market, according to an official at the nation's lead economic planning body, signaling a commitment to a campaign by the world's top producer that has helped to raise prices.
The nation will stick to its capacity-cuts mission this year, Ning Jizhe, vice chairman of the National Development and Reform Commission, told reporters at a weekend briefing during the 19th Communist Party Congress. Separately, NDRC Chairman He Lifeng said cuts to steel and coal capacity had resulted in more than 1.1 million workers being "reemployed" after job cuts.
China's been ordering illegal steel mills to close, both to reduce overcapacity and to clean up the environment, and officials plan a battery of further output cuts at remaining plants over the winter in key production centers. Benchmark steel prices have advanced this year, with spot reinforcement bar gaining last month to the highest level since 2011. The nationwide drive has also triggered a drop-off in exports from China, easing the pressure on producers elsewhere.
"State and local governments have taken supply-side reforms of overcapacity in the domestic steel industry extremely seriously," Atilla Widnell, head of market intelligence at Mysteel Singapore Pte, told Bloomberg. The impact is material both to the tightening of the domestic balance, and to markets outside China due to the sheer volume the country exports, according to Widnell.
Steel production sank from a record in September, hitting the lowest in at least six months, as the campaign to cut excess capacity and the anti-pollution drive touted by President Xi Jinping in his policy address to the congress made their mark. Output was 71.83 million metric tons in September from 74.59 million tons in August. At the same time exports have been dropping, slumping to 5.1 million tons last month, the lowest total since February 2014.

Imports of Chinese steel into the U.S. are expected to decline in 2018, according to Lourenco Goncalves, head of iron ore Cleveland-Cliffs Inc. "China is finally doing what they said they would do," Goncalves said in an interview on Friday. "By acting to cut pollution they're cutting a lot of excess capacity."
Banks are trying to figure out how severe the rollback in steel production will be, with Macquarie Group Ltd. saying that the coming months will be all about the winter cuts. It estimated that 95 million tons of capacity will be affected between November and March, and that equated to about 32 million tons of lost crude steel production, according to a recent report.
Spot reinforcement bar, a basic product used in construction, has increased 26 percent this year after hitting an almost six-year high of 4,396 yuan a ton last month, according to Antaike Information Development Co. On Monday, the most-active contract for January delivery fell 2 percent to 3,700 yuan on the Shanghai Futures Exchange, while spot iron ore lost 0.7 percent to $62 a dry ton, according to Metal Bulletin Ltd.
— With assistance by Martin Ritchie, Joe Deaux, Winnie Zhu, Jing Yang, and Jasmine Ng
Before it's here, it's on the Bloomberg Terminal.
LEARN MORE