Steve Eisman Says Bet Against Wells Fargo and Go Long Citigroup
By and
Neuberger manager says 'something wrong' with Wells's culture

Sees Citigroup as the cheapest U.S. large-cap bank stock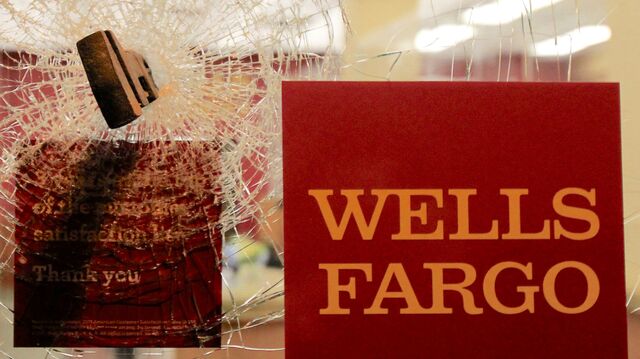 Steve Eisman is pitching a Wall Street pair: short scandal-plagued Wells Fargo Inc. and go long on undervalued Citigroup Inc.
"The last person in the world who was actually surprised by the scandals is me. I've always felt there was something wrong with Wells Fargo's culture, for a very, very long time," Eisman, a money manager at Neuberger Berman Group, said Thursday at the Capitalize for Kids Investors Conference in Toronto. "It's going to take years to unwind that culture."
That unwinding will keep the lender from benefiting from the global trends that will bolster Citigroup and the rest of the banking sector, he said. San Francisco-based Wells Fargo is still facing fallout from customers and politicians over a fake accounts scandal that erupted last year, and also has to cope with legal backlash from mortgage borrowers over improperly charged fees. Other customers say they were hurt by its auto-lending division that billed for unwanted car insurance.
Mark Folk, a Wells Fargo spokesman, declined to comment.

Meanwhile, Eisman is betting that Citigroup will benefit in coming years as the Trump administration seeks to weaken some financial regulations. The New York-based bank has suffered years of mismanagement, making it the cheapest large-cap U.S. bank today, he said.
"To say that past managements of Citigroup were poor would be a kindness," said Eisman, who was featured in Michael Lewis's "The Big Short" because of his bet against subprime mortgage securities ahead of the 2008 financial crisis.
Eisman praised Citi's current leaders. "I think they're doing a very good job, and what you're gradually seeing is the company getting rid of divisions that no longer make sense," he said.
He said that assuming the U.S. enacts tax reform, the Volker Rule gets loosened and the Federal Reserve keeps increasing interest rates, the return on Citi's assets will go up to 100 basis points from the current 80. Over the next four or five years he sees return on equity growing to 14 percent from 8 percent.
Earlier this week, he said that Canada's housing market is headed for a "severe correction" on the back of regulations that will affect mortgage volumes. He said that Canadian Imperial Bank of Commerce is the most vulnerable due to its exposure.
Eisman joined Neuberger Berman after closing his hedge fund Emrys Partners in 2014. His new product, which isn't a hedge fund but invests in a similar style, is a separate account service in which clients directly own the investments he picks on their behalf.
Before it's here, it's on the Bloomberg Terminal.
LEARN MORE