Markets Show a Craving for Status Quo After Fed Chair Race Narrows
By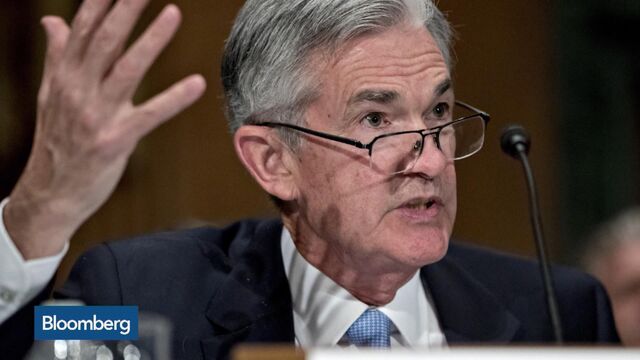 If you need evidence that the market would reward policy continuity at the Federal Reserve, look no further to the fact that Treasuries surged and stocks pushed higher after a report that Fed Governor Jerome Powell is the "leading candidate" to helm the central bank.
Yields on 10-year Treasuries fell as much as three basis points, while the Bloomberg Dollar Index extended losses when Politico, citing anonymous administration officials, reported that President Donald Trump favors the current Fed governor out of a list of five candidates to take over when Janet Yellen's term expires in February. The S&P 500 Index capped a comeback in the final minutes of trading to finish higher.
A former partner at Carlyle Group, Powell, 64, has never dissented on the Federal Open Market Committee since taking office in 2012. He is viewed by many as the candidate most likely to continue Yellen monetary policy, itself an extension of the approach by her predecessor, Ben Bernanke. A survey of 30 economists in March found Powell was slightly more dovish than average Fed central bankers.
The other candidates on the short list include Yellen, National Economic Council Director Gary Cohn, former Governor Kevin Warsh and Stanford University economist John Taylor.
Treasury yields have increased over the last few days and option traders scrambled for hedges against higher interest rates after Bloomberg News reported that Trump gushed about John Taylor. The Stanford economist, who visited the White House for an hour-long interview last week, is seen as the most hawkish of the five candidates on the president's shortlist.
Before it's here, it's on the Bloomberg Terminal.
LEARN MORE