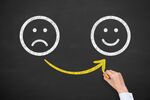 What kind of financial research has a future in Hong Kong?
If you're thinking along the lines of independent, actionable, honest or courageous, you're probably barking up the wrong tree.
Look no further than the HK$11 million ($1.4 million) fine imposed on Moody's Corp. after the firm raised red flags over the corporate governance practices and business models of 61 Chinese companies. This week, Hong Kong high court judges declined to refer Moody's challenge of the penalty to the Court of Final Appeal.
The Securities and Futures Commission originally fined Moody's Investors Service Ltd. HK$23 million for violating its code of conduct. (Hong Kong began licensing and regulating credit-rating companies in June 2011; the report, Red Flags for Emerging-Market Companies: a Focus on China, came out in July that year.)
Of the six outliers highlighted by Moody's in what the SFC determined was a misleading, confusing and inaccurate report, LDK Solar Co. is staring into the abyss, according to a Caixin article this month, as court-appointed administrators struggle to find buyers for the photovoltaic company's assets to repay $8 billion of debt. Shares of China Lumena New Materials Corp. last traded 1,304 days ago. Winsway Coking Coal, now known as E-Commodities Holdings Ltd., has handed investors a 98 percent loss since the Moody's report.

Other regulators have taken rating companies to task for not alerting investors in time. Hong Kong has given the appearance that it's prepared to punish those who keep capitalism robust and honest.
High court judges agreed in June that the Red Flags report didn't by itself constitute credit ratings; however, since it was an act relating to earlier ratings published by Moody's, the firm was guilty of misconduct. Previously, an SFC appeals tribunal found that the firm had created a leper colony of sorts by identifying the six companies as negative outliers.
"As there was no significant correlation between the number of red flags and the level of credit risk, retaining the description was misleading and unfair and amounted to a breach of the Code of Conduct," the tribunal said.
Unfair? To whom? Recall that just the previous month, Muddy Waters LLC, a short-seller, had unearthed the Sino-Forest Corp. scandal, making investors around the world anxious about Chinese companies' aggressive accounting practices. Back then, one in 10 Chinese firms that listed in Singapore in the previous three years were either delisted or suspended. The eventual fate of the outliers shows that even if Moody's wrote a somewhat racy report, it did the right thing by readers.
Regulators are sending out the wrong message at the wrong time. Hong Kong's reputation as a financial center is at serious risk from playing host to small firms with connected owners and frothy price gains. Recently, as many as 136 SFC agents searched multiple premises. According to Bloomberg reporter Benjamin Robertson, the purpose of that raid -- the biggest in Hong Kong's history -- was to smash the Enigma Network, an intricate web of publicly traded companies owning stakes in one another.
David Webb, the activist investor who unearthed the relationships, says the network looks something like this:

Webb enjoys freedom of expression constitutionally guaranteed by Hong Kong's Basic Law; Moody's loses some of that to its license conditions. But does it surrender all of it by writing a negative report that, despite its much-touted factual errors, was an honest opinion? We'll never know.
So just pay up, Moody's, and do some bullish research.
Before it's here, it's on the Bloomberg Terminal.
LEARN MORE