Greed, for Lack of a Better Word, Is Taking a Big Hit Today
By
Inverse-volatility exchange-traded note falls from record high

XIV ETF had more than doubled since the beginning of the year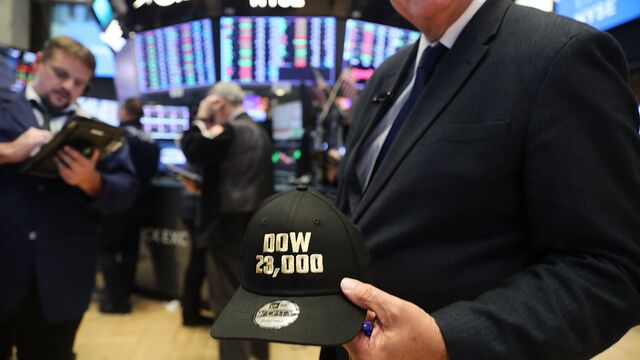 One of the best performing trades this year reversed course Thursday as stocks fell and volatility bounced back.
The VelocityShares Daily Inverse VIX Short-Term exchange-traded note, ticker XIV, which lets investors bet on continued low volatility, fell as much as 4.5 percent Thursday, after closing at a record high the day before.
Traders holding the note since the beginning of the year had enjoyed a 135 percent gain through Wednesday, thanks to a persistent slump in market volatility across many asset classes. Some commentators, however, have viewed the increase in bets against volatility with alarm.

"The concerns that I have here is that the largely retail investors buying this fund, which is one of the largest ETFs out there, are chasing a momentum trade," Mark Tinker, head of AXA Framlington Asia, said in a recent note to clients. "Volatility is low not because investors are not concerned but because of the surplus of sellers of volatility, most of whom do not really understand what they are actually doing."
A growing number of hedge fund managers are adding volatility funds: read more
According to Tinker, momentum behind the low-volatility trade is "eerily similar" to the demand for portfolio insurance, a hedging technique many blame for the "Black Monday" stock market crash of Oct. 19, 1987, which saw the Dow Jones Industrial Average plunge 23 percent amid a backdrop of panic, program trading and margin calls.
Tinker remains concerned. After a "healthy" summertime correction that didn't trigger a slump in markets, the inverse-VIX note is once again hitting new highs, "so my nerves are stretching once more," he wrote before Thursday's fall. "This does not represent a fear index, it represents a greed index."
Before it's here, it's on the Bloomberg Terminal.
LEARN MORE