George W. Bush Launches Barely Veiled Rebuke of Trump's Presidency
By
Blasts coarsening of politics 'degraded by casual cruelty'

Warns against turning inward as he defends trade, immigration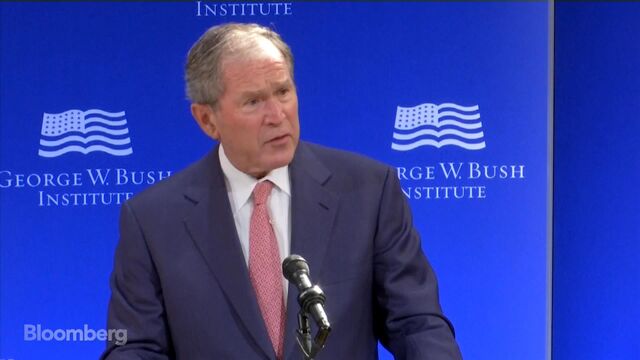 Former President George W. Bush criticized the coarsening of U.S. politics under Donald Trump and said that Russia was trying to turn Americans against one another, in a speech that amounted to a barely veiled and remarkable rebuke of the current president.
Bush didn't mention Trump by name in his speech at Bush Institute's National Forum on Freedom, Free Markets and Security in New York. He didn't need to.
Instead, Bush warned of a national discourse "degraded by casual cruelty." He cautioned against turning inward and held up immigration and free trade as virtues. There was no mention of figuring out good or bad on both sides, instead a blanket condemnation of "white supremacy in any form" as "blasphemy against the American creed."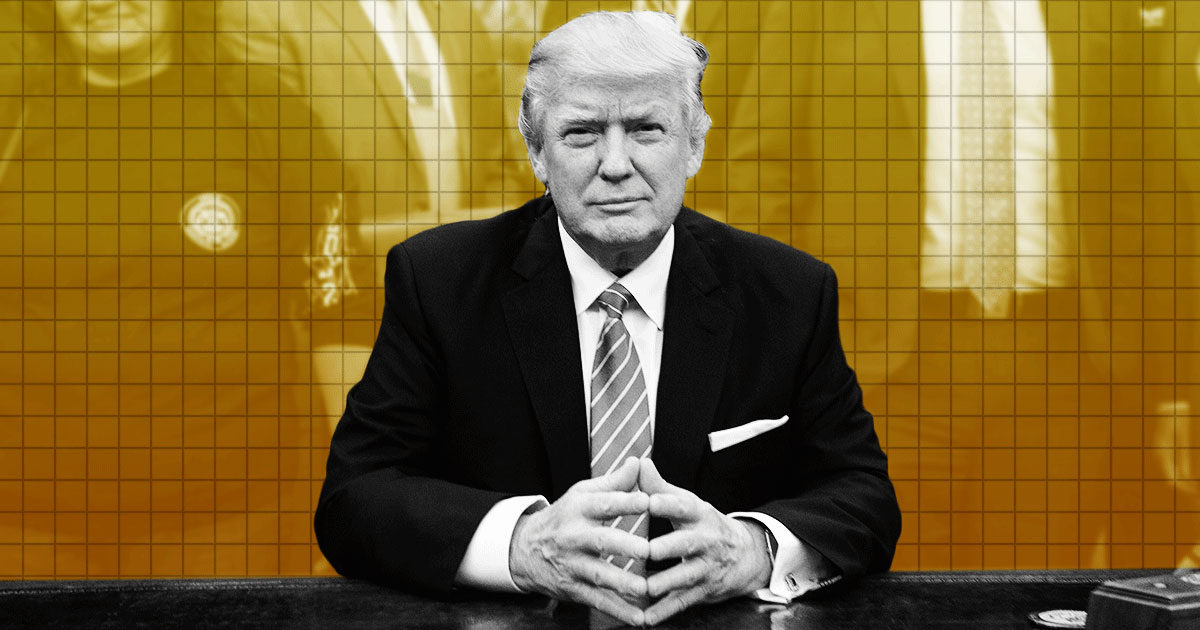 Where Trump has downplayed Russia's role in the 2016 election, Bush was unequivocal in saying Vladimir Putin's country has made a broad, systematic and stealthy project of turning Americans against each other. It shouldn't be tolerated, Bush said, before warning that the U.S. must "secure our electoral infrastructure and protect our electoral system from subversion."
The comments come amid multiple ongoing probes into Russia's attempts to influence the 2016 election, including how they used U.S.-based social media platforms, like Facebook and Twitter, and whether there was collusion between the Russian government and parts of the Trump campaign.

Trump, asked by reporters at the White House about the speech, said he didn't see it.
Before it's here, it's on the Bloomberg Terminal.
LEARN MORE