Finance
Analysts Really, Really Want to Be Liked
Stock researchers at brokers scramble to win popularity contests.
By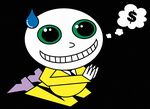 It's an annual ritual among stock research analysts and their fund manager clients: vote-begging season for best-analyst rankings. "I appreciate how irritating this is," writes a Citigroup Inc. analyst in London in one email asking for a vote.
"If you have five minutes to spare, could you tell II how much you value our work?" asks a UBS Group AG analyst in another, referring to Institutional Investor LLC, one of the publishers of rankings. A Jefferies Group LLC analyst in Hong Kong includes in his email a handy graphic showing how two stocks climbed following his positive reports. He also offers to help clients set up an account to vote on the Institutional Investor website.
Like Hollywood studios vying for Oscars, Wall Street analysts have for years run private lobbying campaigns to make their case for votes in the Institutional Investor survey and another run by WeConvene Extel Ltd. (Bloomberg LP also provides data that ranks analysts for professional clients.)
Getting a top ranking is a marketing calling card for a brokerage or research company. And for individual analysts, the rankings stakes this year are particularly high: In January, new financial regulations in Europe will change how money managers pay for research and may trigger a collapse in analyst rosters globally as research departments slash costs. Analysts are scrambling for any shot proving their worth, and some fund managers say they've seen more requests for votes this year than ever before.
A revised version of the European Union's Markets in Financial Instruments Directive, known as MiFID, aims to root out conflicts of interest and make prices for financial services more transparent. Instead of the cost of research being buried inside trading commissions and other revenue sources, fund managers who want investment ideas will have to pay a separate fee for it. They may become more picky about how much research they subscribe to. Although the rules apply only in Europe, they're likely to influence how global banks and money managers do business everywhere.
At the same time analysts are hungering for votes, fund managers say they're anticipating more paperwork than ever because of MiFID. One fund manager says the added regulatory chores mean that this year's analyst survey questionnaires will be the last he fills out. There's not enough time for all of it.
An analyst sympathizes. Money managers "don't want to sit down spending 30 minutes on a poll—they don't even want to spend 10," says Scott Davis, who has frequently won Institutional Investor's top ranking for electrical equipment and multi-industry analysts. "Everyone I talk to says it's a total pain in the neck." Davis left Barclays Plc in June to start his own company in New York, Melius Research LLC.
Both Institutional Investor and Extel say they've seen upticks in the number of respondents. Still, David Enticknap, head of the Extel survey, sees MiFID changing the ranking business. Once a company agrees to pay for research, will it feel any obligation to help out an analyst by taking time to vote? "No one really knows the answer to that yet," he says. "Some will say, 'No, I just paid you.' "
Enticknap says Extel is rolling out more offerings for financial companies, such as data on compensation and sales. Will Rowlands-Rees, managing director at Institutional Investor, says MiFID presents new opportunities and the company is breaking out data in new ways. When research was easier to get, money managers could afford to be a little fuzzy about the value they were getting from it. "Now they have to be a lot more rigorous about that," Rowlands-Rees says. —With Felice Maranz
BOTTOM LINE -
A new law in Europe will make money managers choosier about where they get their research, putting pressure on analysts to prove their worth.
Before it's here, it's on the Bloomberg Terminal.
LEARN MORE