Venezuelan Opposition Governors Boycott New Legislative Body
By and
5 govenors-elect refuse to swear in before consituent assembly

President Maduro: Governors who fail to submit to be removed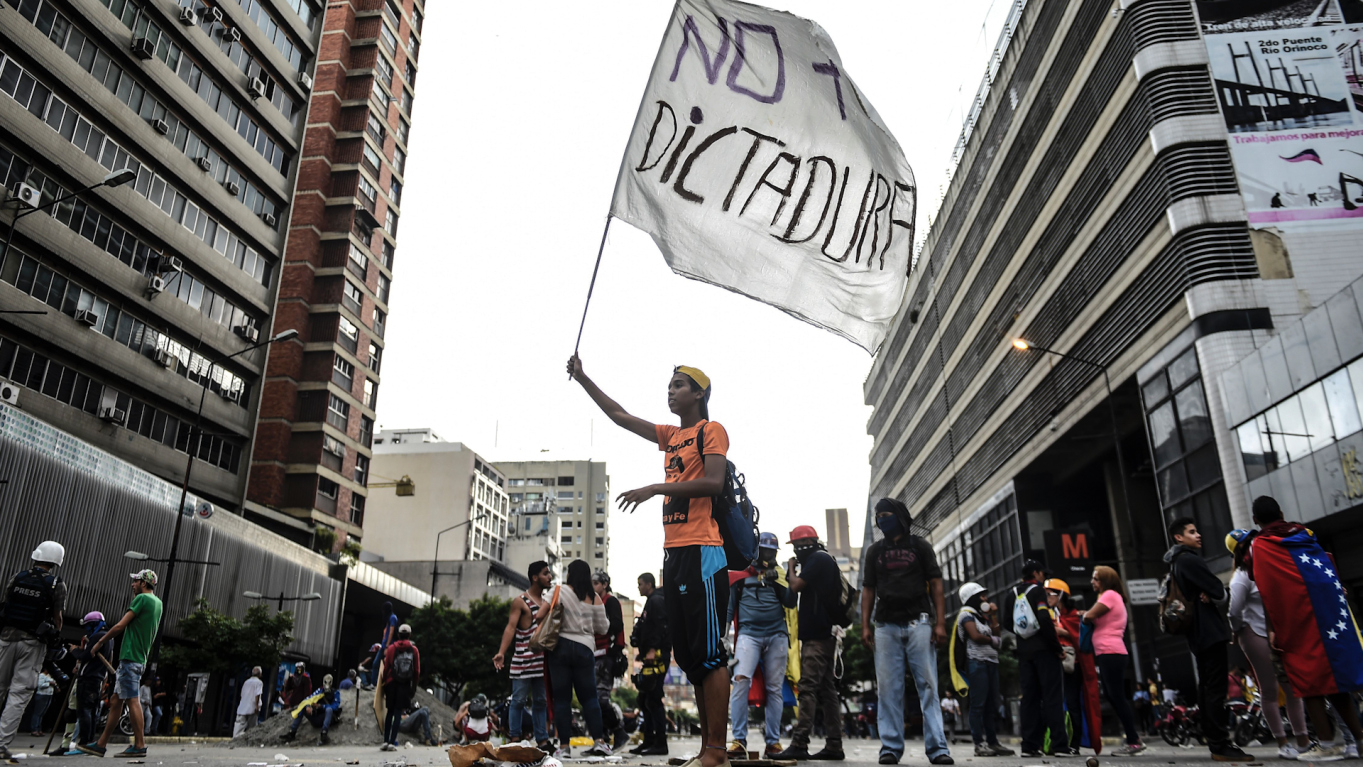 Opponents of Venezuela's ruling socialists boycotted Wednesday's swearing-in ceremony of newly elected governors before the country's all-powerful new legislature, in defiance of President Nicolas Maduro's warnings.
Five opposition governors-elect refused to show up, saying their participation would only help legitimize the supreme body -- the National Constituent Assembly -- which they claim is eroding Venezuela's six-decade-old democracy. 
"They will only be sworn in before God and their respective legislative councils and not before the fraudulent constituent assembly," the opposition alliance said in a statement released before the event.
Read more: Is Venezuela Becoming a Cuba-Style Dictatorship?: QuickTake Q&A
Maduro installed the body in early August, comprised entirely of government loyalists, amid months of bloody protests as a means to consolidate power. The constituent assembly has since begun rewriting the nation's charter and persecuting the president's foes.
The president's allies dramatically upset the opposition by taking 18 of 23 states in Sunday's governor races, after polls had predicted a landslide for the president's foes. The opposition coalition alleged that government tampering tilted the scales, citing a raft of irregularities including last minute voting center relocations and closings, as well the lack of independent observers.
Earlier in the day, the national electoral council confirmed that the ruling socialist party won at tight race in Bolivar state, home to Venezuela's heavy industries.
The government has dismissed such claims. "Our electoral system is our nation's pride," said National Constituent Assembly President Delcy Rodriguez on Wednesday. The system provides no leeway for "criminal acts," she said.
The opposition now must choose either to submit to a body they deem illegal or risk losing their few hard fought gains.
Before it's here, it's on the Bloomberg Terminal.
LEARN MORE