Sessions Says He Won't Reveal His Discussions With Trump About Comey
By and
Lawmakers of both parties wanted to know about Comey's firing

Attorney general disclosed Mueller hasn't interviewed him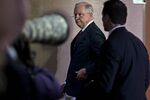 Attorney General Jeff Sessions refused to answer questions about his conversations with President Donald Trump over the firing of FBI Director James Comey but reiterated his own belief that the bureau needed "a fresh start" with a new leader.
"I can neither assert executive privilege, nor can I disclose today the content of my confidential conversations with the president," Sessions told the Senate Judiciary Committee Wednesday. "A president is entitled to have private, confidential communications with his Cabinet officials. Until such time as the president makes a decision with respect to this privilege, I cannot waive that privilege myself or otherwise compromise his ability to assert it."
Asked at one point if he's been interviewed by Robert Mueller, the special counsel now leading the Russia election-meddling inquiry, Sessions said simply, "no." In one of many contentious exchanges with committee Democrats, Sessions said his staff informed him that Mueller hasn't yet requested such a meeting.
But when it came to the attorney general's talks with Trump, he wouldn't go there. 
Democrats, in particular, were frustrated with Sessions for not answering questions. Senator Richard Blumenthal, a Connecticut Democrat, said members feel Sessions may have "stretched the concept of executive privilege maybe to the breaking point."
Committee members of both parties signaled at the start of Sessions's first appearance before the panel since he became attorney general that they would press him on Comey's firing in May. The attorney general has recused himself from the inquiry now being led by Mueller into Russian meddling in last year's presidential campaign and whether anyone close to Trump colluded in it.
'Right to Know'
On Comey's dismissal, "the American people have a right to know why he was fired, especially with so many high-profile issues going on, including the investigation into Russian interference with the 2016 election," said Senator Chuck Grassley, the committee's Republican chairman.
Read More: A Quick Take Q&A on the Special Counsel's Role
Senator Dianne Feinstein, the panel's top Democrat, said clear answers are needed given the shifting story on the reasons for Comey's firing. Trump first said he did so on the recommendation of Sessions and Deputy Attorney General Rod Rosenstein and later that it was because of "the Russia thing."
"It's important, I believe, to understand what role you had in this process, including conversations with the president and others in the White House," Feinstein said. She said senators "expected answers or a valid claim of executive privilege by the president."
When Feinstein attempted to press on his role in the firing, the attorney general restated his own position that Comey's public declarations during the agency's investigation into former Secretary of State Hillary Clinton's use of private email -- and his assertion to Congress that he would handle it the same way if he had it to do over -- were grounds to fire him.
Watch Next: Why Robert Mueller Is the Perfect Man for the Job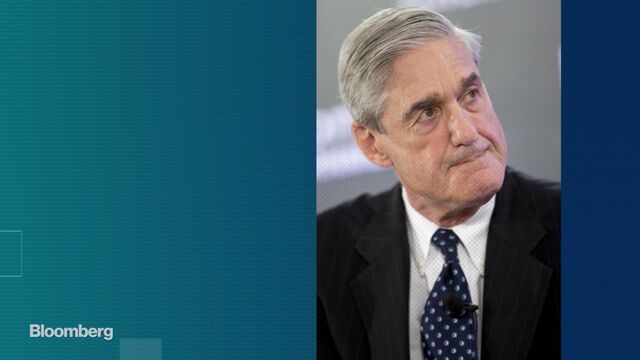 "Senator Feinstein, I don't think it's been fully understood the significance of the error Mr. Comey made in the Clinton matter," Sessions said. That's "what called for a fresh start at the FBI," he said. Christopher Wray now heads the Federal Bureau of Investigation.
Sessions, a former member of the Judiciary Committee, also acknowledged that as a senator -- and a top Trump supporter -- he might have discussed the presidential candidate's views with the Russian ambassador to the U.S. last year. But he also said, "'I have never had a meeting with any Russian officials to discuss any kind of coordinating campaign efforts."
Other Issues
Senators also pressed Sessions on other issues he faces as the nation's top law enforcement officer:
-- TRAVEL BAN: He defended Trump's revised order banning travelers from certain countries from entering the U.S., saying he was confident the Justice Department will prevail before the Supreme Court.
-- 'DREAMERS': He urged Congress to pass legislation that would let the "dreamers," undocumented immigrants who came to the U.S. as children, remain in the country. But he said they shouldn't be given citizenship. Trump has said the Obama-era program isn't constitutional and wants Congress to pass legislation by early next year that should also include his promised border wall.
-- TIGHTENING CFIUS: Sessions said he supports legislation by Republican Senator John Cornyn to overhaul the Committee on Foreign Investment in the U.S., an interagency panel that reviews proposed investments in U.S. companies or operations by foreign entities. The Texas senator has said his measure would impose more stringent criteria for Chinese acquisitions of U.S. technology companies.
-- GAY RIGHTS: Sessions said he doesn't believe that Title VII of the 1964 Civil Rights Act protects gays against discrimination in hiring. However, he said he would protect the rights of LGBTQ citizens to the extent it's covered under existing law and would prosecute hate crimes against them.
Before it's here, it's on the Bloomberg Terminal.
LEARN MORE