No. 3 GOP Senator Joins Those Opening Door to Tax Revamp in 2018
By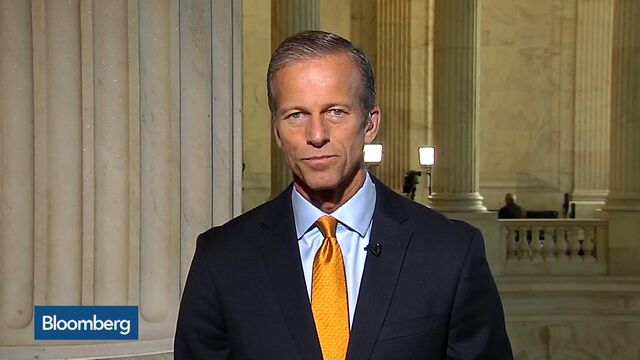 Senator John Thune, the third-ranking Republican and a member of the tax-writing Finance Committee, said complicated rules and procedures in his chamber could delay a tax bill until 2018.
"The Senate is a very unpredictable place," Thune said Wednesday during a Bloomberg TV interview. "One thing I can tell you is whether it gets done at the end of the year or sometime into next year, it will be done in this congressional cycle."
Earlier this week President Donald Trump and Senate Majority Leader Mitch McConnell appeared to give themselves some breathing room on their goal of completing a tax overhaul before year's end in remarks that emphasized the difficulty of passing major legislation. House Speaker Paul Ryan and other GOP members have said a tax overhaul has to happen this year -- otherwise mid-term elections in 2018 could complicate the task.
Congressional committees can't start writing a tax bill until Congress adopts a budget resolution, Thune said. That resolution will unlock the special procedure GOP leaders plan to use to pass a bill in the Senate with only 50 votes. (The party controls 52 Senate seats.)
The Senate is expected to vote later this week on its version of a budget resolution, and the House has already passed one. Thune said he thinks it will take a week -- or two at most -- to reconcile the different resolutions.
— With assistance by David Westin
Before it's here, it's on the Bloomberg Terminal.
LEARN MORE