Democrats Seek Subpoenas for Documents on Flynn's Overseas Ties
By
Lawmakers ask GOP House Oversight chairman to issue subpoenas

Flynn resigned as Trump national security adviser in February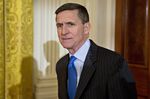 House Democrats are pressing to subpoena material the White House has refused to turn over relating to former National Security Adviser Michael Flynn's overseas business deals and contacts.
The Trump administration rejected a bipartisan request from the House Oversight and Government Reform Committee for documents about payments the retired lieutenant general was reported to receive from Russian and Turkish government-affiliated sources.
Elijah Cummings of Maryland and the other Democrats on the panel wrote a letter Wednesday to Chairman Trey Gowdy, a South Carolina Republican, seeking the subpoenas. No valid rationale was asserted by the White House for refusing to turn over the requested material, according to the letter.
"The record is clear on the need for these subpoenas," said the letter. "If you choose not to issue these subpoenas, then we respectfully request that you allow committee members to vote on these subpoenas at the committee's next business meeting."
Gowdy referred the Democrats' request to the Justice Department and Special Counsel Robert Mueller, who is leading the federal probe into Russian meddling in last year's presidential election. Gowdy wrote in a letter to Mueller and Deputy Attorney General Rod Rosenstein that what Democrats are seeking relates to criminal matters that fall outside Congress's purview.
"I will not risk interfering with any ongoing criminal probes," Gowdy wrote in the letter.
Cummings rejected that argument, saying Congress routinely conducts parallel investigations.
The Federal Bureau of Investigation and at least two congressional committees are examining Flynn's business ties as part of wider investigations into claims that Russia sought to help President Donald Trump win the presidential election. In addition, the oversight committee is reviewing potential omissions on Flynn's application for renewal of his security clearance before joining the administration on Jan. 20.
The White House refusal came in an April 19 letter from the director of legislative affairs, Marc Short. He wrote that any documents dated after Flynn took over as national security adviser would likely contain classified or sensitive information. Documents from before January wouldn't be in the administration's possession, he said. Information on Flynn's security clearance would be held by the Defense Intelligence Agency, which Flynn previously led, according to Short.
Watch Next: Why Robert Mueller Is the Perfect Man for the Job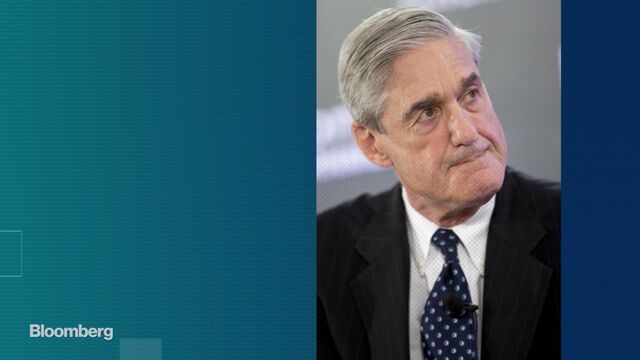 Flynn, who also served as a top campaign adviser to Trump, resigned in February after reports that he misled Vice President Mike Pence and the public about the content of his phone calls with Russian Ambassador Sergey Kislyak during the transition.
He has since offered to testify before the Senate and House Intelligence committees, which are both investigating Russian interference in the election, in exchange for immunity. Neither committee has made such a deal.
Before it's here, it's on the Bloomberg Terminal.
LEARN MORE