U.S. Chamber Urges Rand Paul to Back Budget Needed for Tax Bill
By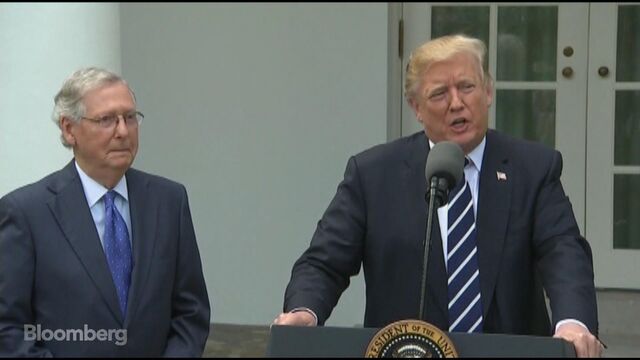 The U.S. Chamber of Commerce said it's running a radio ad urging Senator Rand Paul to join fellow Republicans in supporting the Senate's budget resolution to clear the way for the tax bill.
The ad, which encourages Paul's Kentucky constituents to tell him "to stand with Kentucky families and small businesses and support President Trump's tax reform plan," follows a Monday letter from the Republican-allied business group that labeled the budget a "key vote."
Senate Majority Leader Mitch McConnell of Kentucky, with a slim majority and a divided caucuses, has often found Paul difficult to bring along on key legislation. On Tuesday, Paul's political team confirmed that the senator endorsed Roy Moore, the conservative Republican nominee for an Alabama Senate seat who has criticized McConnell.
Paul is pushing for changes in the budget resolution.
Paul's position is "the same thing that got us into trouble on health care," Louisiana Senator John Kennedy, another Republican, said Tuesday. Republicans weren't able to get enough support in the Senate to repeal Obamacare.
Shortly after the chamber's announcement, Paul tweeted that it is actually two GOP colleagues, Senators John McCain of Arizona and Lindsey Graham of South Carolina, who were "torpedoing the budget by insisting on busting the budget caps for more spending."
— With assistance by Sahil Kapur, and Erik Wasson
Before it's here, it's on the Bloomberg Terminal.
LEARN MORE