Nine States Sue Trump Seeking Data on Immigration Crackdown
By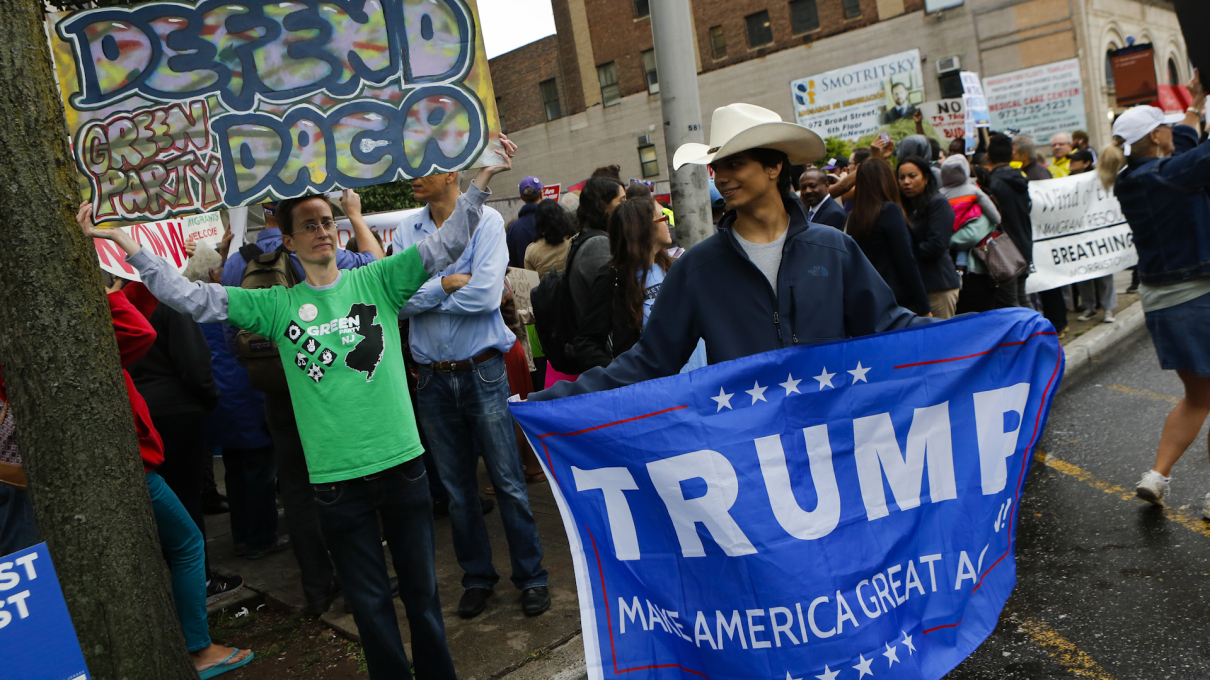 The Trump administration is refusing to turn over internal records about its crackdown on undocumented immigrants, nine U.S. states and the District of Columbia claim in a federal lawsuit.
The agencies that track down and deport people failed to respond to a June 29 Freedom of Information Act request for records about immigrants who were brought to the U.S. illegally as children, known as Dreamers, as well as records about people detained at schools and hospitals, the states said in a suit filed Tuesday in federal court in Boston.
The states -- including New York, Massachusetts and Oregon -- argue their demand for information is justified by a 40 percent increase in federal immigration arrests in the first four months of 2017, as well as a U.S. decision to broaden the scope of people it's targeting. More than a dozen states sued Trump  in September for rescinding his predecessor's directive protecting about 800,000 Dreamers from deportation. Now the states want the data.
The suit against the Department of Homeland Security also seeks data about detainer requests used to seek cooperation from local authorities in holding immigrants until federal agents arrive. The administration argues the crackdown is critical to protecting national security and reducing crime.
Before it's here, it's on the Bloomberg Terminal.
LEARN MORE