Marco Rubio Says No Thanks to 'Dictator' Maduro's Invitation
Nathan Crooks and Rita Devlin Marier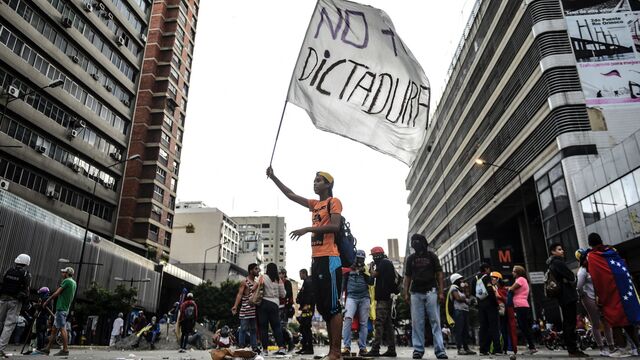 Marco Rubio won't be heading to Venezuela anytime soon.
The Florida senator took to Twitter to turn down Venezuela President Nicolas Maduro, who said during a press conference earlier Tuesday he was inviting the Republican to Caracas to tell him the truth about Venezuela.
"Look forward to the day I can visit a democratic #Venezuela instead of one governed by dictator @nicolasmaduro or drug lord @dcabellor," Rubio said in a Twitter post just hours after Maduro's speech calling for better U.S.-Venezuela relations, referring to both the Venezuelan president and socialist party power-broker Diosdado Cabello.
In his speech, Maduro addressed Trump directly and claimed "I am not a dictator." He pleaded with oil and gold investors to bring money into the country and said he'd be meeting with Chevron's regional head.
"Washington should know that we are cool, that they can speak with us," he said.
It's not the first time Rubio has taken to Twitter to denounce the Venezuela regime. Earlier this month, he called Maduro's government a "clown show" and said it alone represented the biggest threat to Venezuela, which continues to face triple-digit inflation, widespread shortages of essential goods and increasing scorn from abroad surrounding human rights violations and allegations of fraud in recent elections.
— With assistance by Fabiola Zerpa, and Jose Orozco
Before it's here, it's on the Bloomberg Terminal.
LEARN MORE