Democrats Are Getting Impatient With the GOP's Russia Investigations
By and
Feinstein cites Grassley failing to subpoena Manafort

Schiff accuses White House of trying to rush House probe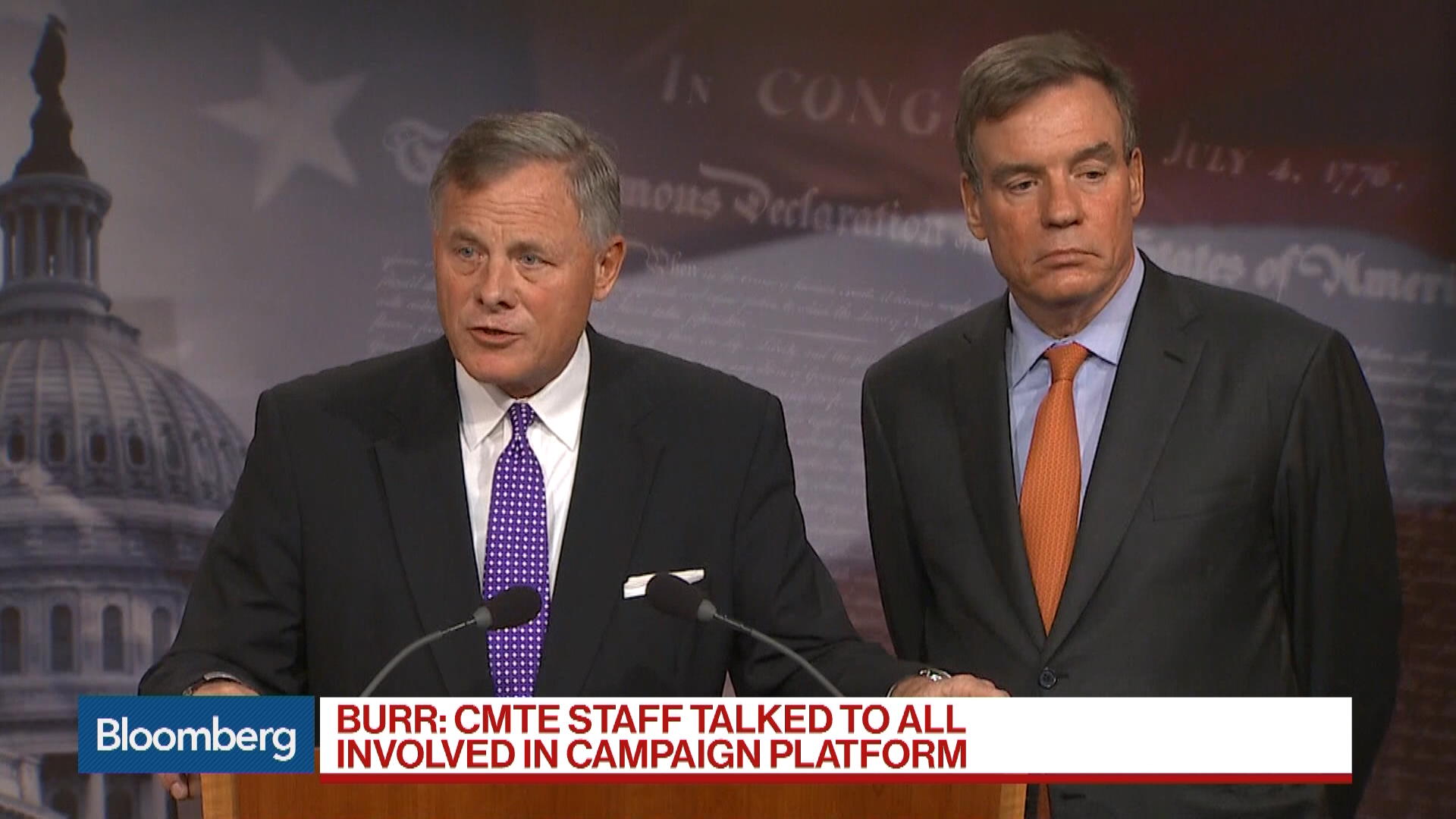 Some Democrats in Congress are growing impatient with how the GOP is handling probes into Russian meddling in the U.S. election.
Democrats on the Senate Judiciary Committee say they want to see more urgency in that panel's efforts, while a leading House Democrat says the Trump administration is trying to pressure Congress into ending its investigations prematurely.

Dianne Feinstein, the top Democrat on the Judiciary panel, said Tuesday she's "concerned" about her panel's Russia probe, led by Chairman Chuck Grassley of Iowa, and wishes a subpoena had already been issued for former Trump campaign manager Paul Manafort.
"I have to sit down with Grassley," said Feinstein of California. "I'm very, I'm just concerned about the way things are, so I need to sit down."
Asked if she'd like to see subpoenas issued by now for Manafort, she said "What do you think?" She later added, "Yes, I would've."
Grassley said last month that Manafort may face a subpoena because his lawyers weren't returning the panel's calls. One focus of the panel's probe is on Manafort's finances, in particular the circumstances surrounding multimillion-dollar loans, according to a person familiar with the matter.
Sheldon Whitehouse of Rhode Island, another senior Democrat on the Judiciary Committee, said discussions are taking place behind the scenes but it's a tricky situation for Republicans.
"I know that there are conversations underway to provide a little more shape and energy to the full committee effort," Whitehouse said.
"I think there are lots of Republicans who want this to go away and I think the White House wants this to go away, so I don't think it's necessarily the easiest call in the world for our Republican colleagues."
The Senate Judiciary panel's Russia probe was opposed by some Republicans at the start who preferred to keep the investigations centered in the Intelligence Committee. Feinstein has also wanted a public hearing at some point with key figures in the investigation including the president's son, Donald Trump Jr.
On the House side, Democrats on the Intelligence Committee are striking another warning -- over what they see as White House pressure to rush the conclusion of congressional Russian probes.
"There are growing calls from the White House and outside parties aligned with the president to halt the congressional investigations rather than allow the evidence to dictate the pace and breadth of our inquiry," top panel Democrat Adam Schiff of California wrote in a Friday op-ed in the Washington Post.
"The White House may hope it can prematurely end the congressional probes and then apply pressure to wrap up special counsel Robert S. Mueller III's work as well," Schiff suggested.
But Schiff wrote that he and Representative Michael Conaway, the Texas Republican heading the House committee's probe, "are doing our best to manage these pressures, mindful that our investigation must be thorough if it is to be of real value to the American people."
Before it's here, it's on the Bloomberg Terminal.
LEARN MORE