Business
Airbus Boss Nails Bombardier Timing
The deal will lift both companies – and poses trouble for Boeing
By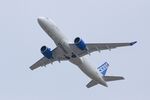 Just as he was being lampooned in Bild Zeitung's dreaded "Loser-of-the-Day" column, Tom Enders proved his impeccable timing: Within hours, the Airbus chief had blindsided rival Boeing Co., expanded a strong U.S. beachhead, and won control of the most advanced single-aisle jet on the market—all without spending a penny.
In the dead of the European night, Enders announced that Airbus would take control of Bombardier Inc.'s C Series aircraft, a program that's as financially troubled as it is technologically advanced. In a deal similar to one he entertained two years ago, but vetoed because the plane wasn't yet ready for production, Airbus will pay no money, but will take 50.01 percent ownership in the program in exchange for helping Bombardier market the struggling jet.

"Enders has done a splendid job for Airbus shareholders," Sandy Morris, an analyst at Jefferies, said via e-mail. With control of the C Series, "the deal should always work for Airbus."
Airbus shares rose as much as 3.7 percent in Paris trading to the highest in almost a month. Bombardier surged 25 percent, the most in more than two years. 
Bombardier is in need of a friend: The C Series is low on orders and high on costs, the Canadian company's smaller planes are slow sellers, and its train business is in dire straits after losing out on a combination with Siemens AG. Airbus, for its part, is emerging from its own challenges in ramping up production of its A350 and A320neo models. So when the opportunity flared up again in August, Enders pounced.
The alliance, Enders says, will help Bombardier by adding the plane to the Airbus sales roster, and airlines will have greater confidence that it will get the long-term support they need to keep it flying.
"Customers always ask the question of security, and if their product will be serviced in the long run," Enders said in a phone interview. "Airbus gives this program much-needed security."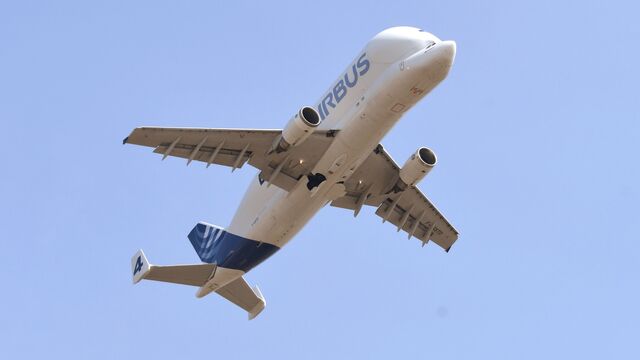 An added bonus for the hard-talking German: Bombardier's new wingman stands to inflict real pain on Boeing. The U.S. company had groused that Bombardier was selling the C Series to customers like Delta Air Lines at "ridiculously" low prices. Its complaint was heard by President Donald Trump, who slapped a 300 percent tariff on the plane, making it unsellable in the U.S.
Airbus offered a workaround: assemble the C Series at its plant in Mobile, Alabama, turning it into a de-facto U.S.-made product. Boeing called the accord a "questionable deal between two heavily state-subsidized competitors" with a thinly-veiled intent of skirting competition rules set by the U.S. government.
Enders needed a bit of good news. Newspapers in France and Germany have been filled with reports of bribery at the manufacturer, which Enders has said might result in hefty fines. He told Germany's Handelsblatt that he would quit if it seems Airbus needs a new leader, though he said the company hasn't reached that point. With Airbus facing tens of millions of euros in legal fees, Bild Zeitung anointed Enders the day's biggest loser on Monday.
By the time the Bombardier agreement was announced less than 24 hours later, Enders had regained his footing. He touted the deal as a perfect match that lets Bombardier stand on Airbus's broad shoulders while handing his company a fuel-efficient aircraft with advanced technology, with composite materials that make the fuselage lighter, large windows, and over-sized middle seats. The C Series, about the size of smaller A320s, is operated by Swiss and Air Baltic for short-haul routes, and more than a dozen other carriers have ordered the plane.
The single-aisle aircraft market is the hardest-fought category in commercial aviation, because it's the backbone of the industry. Airbus's A320 family made the company when it was introduced in the 1980s with advanced technology such as electronic controls that replaced the earlier generation of manually-triggered hydraulics.
But even with new engines on the A320neo, the aircraft is starting to age. And its smaller A319 has sold poorly—Airbus hasn't booked a single new order in five years—and Enders has all but conceded that the version is dead.
While the C Series will help fill that hole in Airbus's lineup with a modern alternative, it could be years before the C Series will make a significant contribution to profits. Bombardier will deliver about 30 of the planes this year, less than the number of A320s Airbus makes in a single month.
Still, integrating the C Series may prove a distraction. The A380 super jumbo is a slow seller and Airbus needs to decide whether it wants to reinvigorate the double-decker; the new A350-900 long-range jet has been hit by production snags and its bigger sibling is bleeding orders; the A400M military transporter, from which Enders—a former paratrooper in the German army—has braved parachute jumps, is plagued by technical issues and cost overruns.
Enders says he's confident Airbus can manage the challenge. Given the C Series is in service, Airbus won't need to dispatch thousands of engineers to save a troubled program. One issue that will provide some food for thought: should the C Series get a new name? "We want to make sure our brand gains some visibility on that aircraft," he said.
That's the plane he paid nothing for. Who's the loser now?
Before it's here, it's on the Bloomberg Terminal.
LEARN MORE