Zhou Baffles China Watchers With Hints on 3Q Growth Surprise
Bloomberg News
Central bank chief says he expects 7 percent expansion in 2H

That's faster than most professional China economists expect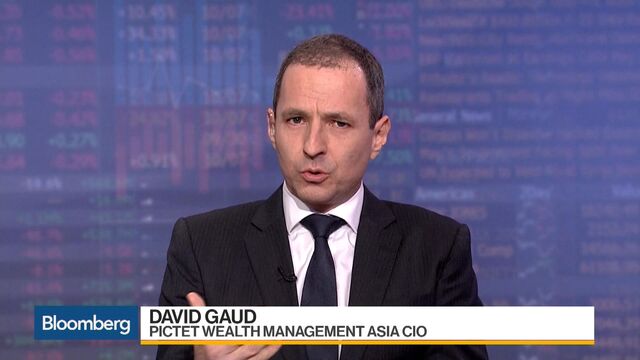 In the run-up to pivotal political events, top Chinese officials may be tempted to put a positive spin on the country's economic performance.
Remarks by People's Bank of China Governor Zhou Xiaochuan last weekend, before a twice-a-decade Party Congress that starts Wednesday, were interpreted by analysts as potentially coming from that playbook. The next quarterly growth data are due for release at 10 a.m. Thursday along with other key gauges.
Expansion may accelerate in the second half to 7 percent, Zhou said Sunday on a panel in Washington. Such growth would upend the consensus view that's formed around China's growth path this year -- a strong first half followed by a moderate cooling in the remainder. Economists surveyed by Bloomberg project a 6.8 percent third-quarter expansion then 6.6 percent growth in final three months of this year.
Whether it's political spin or that analysts have missed a real uptick, 6.9 percent or faster for the third quarter would be a big surprise. Just four of 40 economists in Bloomberg's survey put third-quarter growth at 6.9 percent, and no one estimates 7 percent or higher – as of late Monday.
"Caution is needed in the Byzantine world of Chinese statistics," said Pauline Loong, managing director at research firm Asia-Analytica in Hong Kong. The data "traditionally deliver exactly what its leaders want to hear –- and what its leaders want the public and the market to hear – ahead of any sensitive political event."
Yields on China's 10-year sovereign notes spiked to the highest level since April 2015 on a closing basis, while a stock gauge of smaller companies slumped the most in three months, as investors reacted to separate comments on the panel by Zhou, voicing his concern that that Chinese firms have taken on too much debt.

The central bank later released a summary of Zhou's remarks. "In the past few years China's economic growth has been slowing down, from previously higher than 10 percent to about 8 percent around 2012, then down to 6.7 percent in 2016," he said, according to the statement. "This year, the momentum of economic growth has been recovering. First half GDP growth was 6.9 percent, and second-half GDP growth is expected to achieve 7 percent."
That surprised Wang Tao, head of China economic research at UBS Group AG in Hong Kong. She says it's hard to divine where such an expansion would come from, though Zhou said the driving force behind second-half growth would be mainly household consumption.
The past three GDP reports all exceeded estimates. Last year's third-quarter report matched projections.
"A further acceleration in growth would surprise many investors who have taken their lead from measures to slow the property market, credit tightening moves and the government's 6.5-percent or so growth objective for this year," said Shane Oliver, head of investment strategy at AMP Capital Investors in Sydney.
Zhou warned about the buildup of leverage, saying corporate debt is too high and that there's no clear fiscal mechanism to restrain local governments. Those characterizations may help explain why his growth expectation appears to exceed that of most economists.
"To achieve this upside surprise of 7 percent expansion in the second half, we need large growth in infrastructure spending," said Iris Pang, an economist for Greater China at ING Groep NV in Hong Kong. "That's why Zhou is worried about local government debt."
— With assistance by Kevin Hamlin, Yinan Zhao, Xiaoqing Pi, and Paul Gordon
Before it's here, it's on the Bloomberg Terminal.
LEARN MORE