McKinsey Suspends Work for South Africa State Companies
By
Company investigation finds no payments to secure contracts

McKinsey to review procedures after Eskom, Trillian deals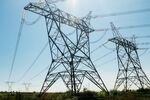 McKinsey & Co. will review its practices in South Africa and suspend work for state companies after an internal investigation found it failed to follow its own procedures while working with the country's power company.
The U.S. consultancy never worked with any business linked to the Gupta family and didn't make payments to directly or indirectly win contracts, the company said in a statement on the findings of its probe into allegations of wrongdoing regarding work with Eskom Holdings SOC Ltd. and Trillian Capital Partners. McKinsey said it will suspend all work for South African state companies until after a review by its newly formed risk committee.
"There are things we wish we had done differently and will do differently in the future," Tom Barkin, McKinsey's global chief risk officer, said in the Tuesday statement. "We reject the notion that our firm was involved in any acts of bribery or corruption."
McKinsey has become embroiled in claims that the Gupta family used their friendship with President Jacob Zuma to win lucrative contracts from state companies, particularly through Eskom, which provides more than 90 percent of the country's electricity. The Guptas and Zuma have denied any wrongdoing. Trillian, a financial services firm, is linked to the Gupta family through business associate Salim Essa, who was its principal shareholder until he sold out in July.
Read more: McKinsey Told Eskom of Transparency Risk at Trillian Capital
McKinsey offered to repay about 1 billion rand ($75 million) in fees it received from Eskom if a court finds its contract was unlawful. Eskom has said its officials didn't get approvals from the National Treasury. McKinsey said it operated in good faith.
South Africa's public enterprises department is planning an investigation into contracts by Eskom and lawmakers are due to start hearings into the state power company on Tuesday.
Eskom is also conducting its own probe.
"I'm sure that we're going to have a better idea of what's going on and what to do" after more investigations are concluded, Khulu Phasiwe, a spokesman for Eskom, said by phone. He declined to comment further on the McKinsey findings.
Several Errors
McKinsey won't restart work for state companies in South Africa until it has been reviewed and approved by its risk committee, and it will ask for documents to make sure approvals are in place, it said.
The investigation showed that McKinsey didn't make payments to Trillian nor have a contract with the firm, and it didn't authorize any payments by Eskom to Trillian. But McKinsey said it didn't follow its procedures when it "worked alongside" Trillian at the utility and should have initially completed due diligence on the arrangement.
In a letter to McKinsey and Trillian seen by Bloomberg, Eskom describes the financial-services company as the U.S. firm's "black economic empowerment partner/supplier development partner."
"We have concluded that we made several errors of judgment and process," McKinsey said. Some individuals have been disciplined for "violations of our professional standards" and others have been sanctioned and left the company, it said. McKinsey also found another "potential professional standards issue" unrelated to Eskom that it's still investigating.
Before it's here, it's on the Bloomberg Terminal.
LEARN MORE