Canadian Homebuilders Are Actually Having a Breakout Year
By
Home building shows surprising strength across the country

Of condos built in Toronto, 99.9% were sold at completion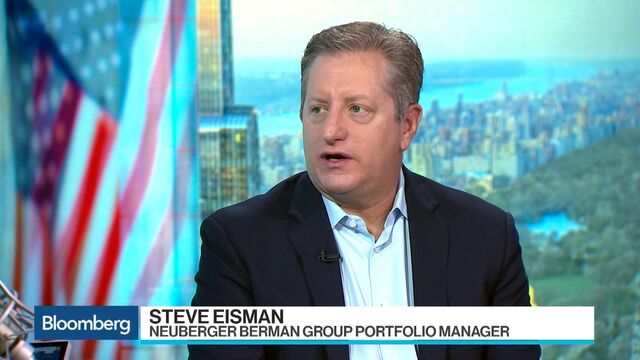 For Canada's real estate developers, 2017 is shaping up to be a comeback year.
Builders are on pace to start work on more than 215,000 new homes. That would be the most since 2007, and a rebound after four straight years below 200,000.
The strength isn't confined to Toronto. Advances are broad-based, including sharp rebounds in the Prairies and Quebec and elevated levels in British Columbia, in addition to residential construction in Ontario that's on pace for its best year since 2004.

The level of activity has surprised policy makers and analysts, most of whom began the year predicting the industry would be a drag on the economy.
Economist forecast housing starts would drop in 2017 to the lowest since the 2009 recession.
A year ago, the Bank of Canada projected housing would curb growth by 0.2 percentage point in 2017. It has revised that projection upward to a 0.3 percentage point contribution to growth. The half-percentage-point swing explains a big chunk of the bank's total revision for this year.
How did everyone get it so wrong?
For one, the economy is performing better than almost anyone expected. Canada's employers have created almost 400,000 jobs since mid-2016, which has fueled the fastest expansion in almost a decade.
Also, federal measures to tighten access to mortgage insurance haven't had quite the cooling effect some predicted when they were imposed late last year, according to Doug Porter, chief economist at Bank of Montreal.
"Sentiment was at a pretty low ebb toward the housing sector at the end of last year," Porter said in a telephone interview.
But perhaps the biggest influence has been an acceleration in population growth that few anticipated. Statistics Canada estimates the population has grown at an annual pace of more than 1.2 percent over the past year, which is the fastest since the early 1990s.
"A lot of the baseline assumptions on what demographic demand are not right anymore," according to Porter.
So, having gotten it wrong this year, are the forecasters more bullish on the outlook for housing? Doesn't look like it.
The Bank of Canada estimates the sector will contribute nothing to growth next year, before becoming a drag in 2019. Economists are now predicting that 2019 will be the worst year for housing starts since the recession.
Week Ahead
International securities transactions - August (Monday, 8:30 a.m.)
Bank of Canada Business Outlook Survey (Monday, 10:30 a.m.)
Manufacturing sales - August (Wednesday, 8:30 a.m.)
Canadian inflation data - September (Friday, 8:30 a.m.)
Retail sales - August (Friday, 8:30 a.m.)
Condo Scare
Remember the great Toronto condo glut of 2012?
It never happened, but it was a major concern at the time as cranes began popping up all over the city's downtown. Analysts, banking executives and policy makers speculated the added supply would trigger the downfall of Toronto's overvalued resale market. The federal government, citing the need to curtail developers, even tightened up housing finance regulations.
Three years later the same warning bells could be heard as developers began to ramp up new starts in the second half of 2015.
Fast forward to this year, multiple-unit projects are again leading the charge and this time it's a Canada-wide phenomenon. Builders in urban centers are on pace to start a record 135,000 such projects, which include everything from semi-detached houses to condos. Since 2011, two out of every three homes built in Canada were part of multiple-unit projects, versus less than 50 percent over the preceding two decades.
Could this revive concern about condo overbuilding? It's unlikely on the basis of one key gauge of demand.
The share of newly built apartments sold at completion was 91.2 percent in September, according to Canada Mortgage and Housing Corp. data. That's the most since 2008 and the third-highest in records back to 1990. The figure in Toronto is 99.9 percent.
Nationwide, the so-called absorption rate at completion for all types of homes is 84.9 percent, well above average. In Toronto it's 97.6 percent.
The numbers suggest Canada's housing markets remain at historically tight levels, even with the recent correction in Toronto.
"Right now there is no sign the market is oversupplied," said Robert Hogue, an economist in Toronto at Royal Bank of Canada.
Taking Longer
Nor is a surge in housing starts as much of a cause for concern as it once was. A sharp pick-up one year now tends to be followed by a sharp decline the next year -- so builders have a tendency toward self-correction.
It's also taking builders more time to complete multi-unit projects, so the time between a surge in starts and a wave of completions is longer, reducing the odds of a sudden glut. Before the recession, there was a pretty strong relationship between starts and completions two years later. Now, the correlation looks better with a three year lag for completions.
CMHC data show it now takes about 26 months to complete an apartment project in Toronto, versus 21 months a decade ago.
Plus there seem to be changes in demand toward smaller homes in more urban settings, in part because single-detached homes have gotten so expensive, Hogue said.
"The markets in large urban areas have changed structurally much more toward multi units," Hogue said. It's something "we have to wrap our mind around."
Before it's here, it's on the Bloomberg Terminal.
LEARN MORE