Eisman of 'The Big Short' Doubts Cohn Warning on Clearinghouses
By
Neuberger fund manager suggests Treasury study the issue

Department report in 2016 noted potential for systemic risks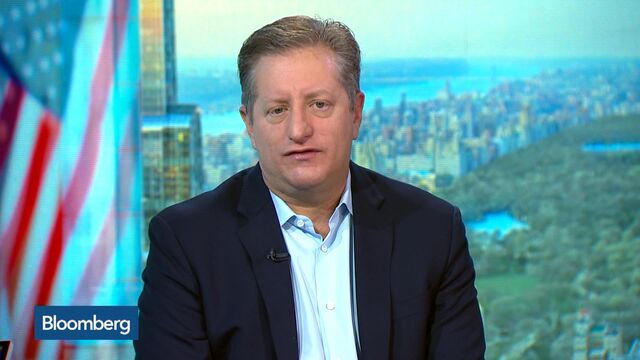 Steve Eisman isn't convinced Gary Cohn knows what he's talking about. At least when it comes to clearinghouses.
The Neuberger Berman Group fund manager, who was featured in Michael Lewis's book "The Big Short," said he doesn't share the view of President Donald Trump's chief economic adviser that clearinghouses are a "new systemic problem." Cohn, who was Goldman Sachs Group Inc.'s president and chief operating officer before joining the administration, made the comments at a banking conference in Washington on Sunday.
"It'd be nice if the Treasury Department would actually study the issue first before somebody would actually come up with an opinion," Eisman said in a Bloomberg TV interview on Monday. "People like to come up with all sorts of different things to hint that the problems weren't in the big banks, which is where they were," he added, referring to the 2008 financial crisis.
Eisman conceded that it's possible that there are issues with the platforms, but said people should look more closely at the matter before opining.
Treasury Report
There's one problem with Eisman's argument: People have looked closely at the matter. People at the Treasury.
The department's Office of Financial Research in January 2016 released a report that concluded clearinghouses used for derivatives trades can be vulnerable and potentially spread risks through the financial system. While clearing trades at a central location rather than between dealers -- or between dealers and clients -- helps reduce the likelihood of counterparties defaulting, it can lead to systemic risks if clearinghouses don't have sufficient resources to cover payments, or margin, according to the report.
Meanwhile, the U.S. Commodity Futures Trading Commission, said Monday that three major clearinghouses it oversees could endure severe market stress and still meet their settlement obligations. The regulator said all three clearinghouses passed liquidity stress tests, in which it subjected the platforms to a "hypothetical extreme but plausible market scenario."
— With assistance by Tom Keene, Francine Lacqua, and Benjamin Bain
Before it's here, it's on the Bloomberg Terminal.
LEARN MORE