North Korea's Threats Won't Intimidate Australia, Minister Says
By
Nation will continue to support, protect allies, ministers say

North Korea warned Australia over support for U.S: Yonhap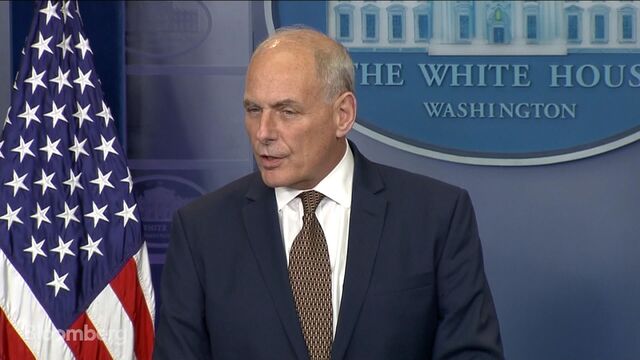 Australia pledged to continue to support allies seeking to curb North Korea's efforts to build a nuclear arsenal after Pyongyang warned of the risks of siding with President Donald Trump's administration.
Joining the U.S. in seeking to increase pressure on North Korea would mean Australia "will not be able to avoid a disaster," the state-run Korean Central News Agency on Saturday cited a foreign ministry spokesman as saying. "Australia is showing dangerous moves of zealously joining the frenzied political and military provocations of the U.S.," the spokesman was quoted as saying, citing Foreign Minister Julie Bishop's visit to South Korea.
Australia will continue to work with partners on the issue, Bishop told reporters Sunday in Sydney. "Australia is not a primary target," she said. "Our focus is on ensuring that we can bring North Korea back to the negotiating table." North Korea may seek to time new "provocative action" to coincide with the China's Communist Party congress beginning Oct. 18, Bishop said.
Bishop and Australia's Defense Minister Marise Payne last week visited South Korea, and the demilitarized zone that separates the country from its neighbor, backing potential tougher measures aimed at compelling North Korea to negotiate. The UN has agreed on two rounds of sanctions since the beginning of August, while the U.S. Treasury Department has moved to impose new penalties on banks and individuals linked to the country's financial networks.
"We will not be cowed by the North Koreans," Dan Tehan, Australia's minister for veterans' affairs, told Sky News in an interview Sunday. "We will continue to do all we can to protect and help and support our allies." The international community is prepared to work with North Korea if it meets demands to halt its nuclear-weapons program, Tehan said.
To watch NATO's Secretary General discuss North Korea, click here
NATO countries should aim to find a diplomatic solution to North Korea's crisis and avoid a potentially catastrophic armed response, the bloc's Secretary General Jens Stoltenberg said in an interview with Bloomberg TV.
Before it's here, it's on the Bloomberg Terminal.
LEARN MORE