Wells Fargo Hit by Surprise Charge From Pre-Crisis Mortgages
By and
Bank takes $1 billion charge for pre-crisis mortgage probe

Surprise charge adds to headaches from fake accounts episode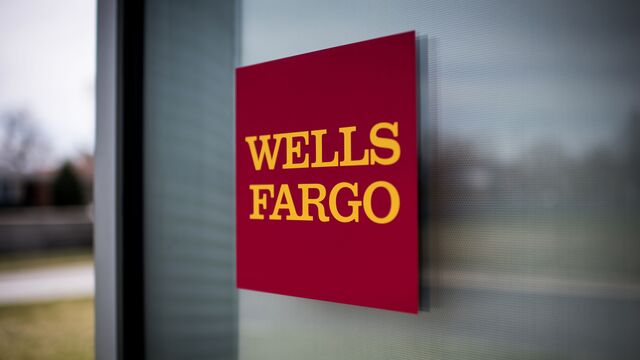 Nearly a decade after the financial crisis, Wells Fargo & Co. is getting stung by bad behavior in the housing bubble.
The company took a surprise $1 billion charge in the quarter for previously disclosed regulatory investigations into its pre-crisis mortgage activity, the third-largest U.S. lender said Friday in a statement. The expense pushed total costs to a record $14.4 billion.
This latest hit adds to Chief Executive Officer Tim Sloan's challenges, 13 months after the San Francisco-based bank was rocked by a fake accounts scandal. Wells Fargo has struggled to attract customers after news broke last year that branch bankers opened probably millions of accounts without customer approval to meet aggressive sales targets. More recently, it's come under fire over auto-loan clients who were forced to pay for unwanted car insurance and mortgage customers who were improperly charged fees.
"That charge was something of a surprise for us, but let us leave that on the side and the underlying trends remains in a lackluster trend," Chris Kotowski, an analyst at Oppenheimer & Co., said in a note Friday. 

The bank is one of the last firms not to have settled with regulators and the Justice Department over its handling of home loans in the run up to the housing crisis. It said in August that it was increasing its estimate for what it deemed "reasonably possible" legal charges beyond reserves in part because of "existing mortgage-related regulatory investigations."
Misses Estimates
The charge cut 20 cents from the bank's earnings per share this quarter, bringing profit to 84 cents. That fell short of the $1.03 average estimate of 26 analysts surveyed by Bloomberg. 
Shares slumped as much as 4.3 percent, the biggest drop in over a year. The stock was down 3.3 percent to $53.37 at 1:23 p.m. in New York.
Wells Fargo also had trouble in its underlying businesses. Revenue in the third-largest U.S. bank's community banking division, the home for all the lending it does to America's consumers, fell to $12.1 billion, the lowest since the quarter after news broke about the fake accounts. Net income in the unit, which generates the majority of Wells Fargo's profit, plunged 31 percent to $2.23 billion.
Read more: Bank of America posts best profit in six years
New auto loans declined 6 percent to $4.3 billion from the second quarter, when the firm lost its title as the largest auto lender to Ally Financial Inc. Overheating in the auto lending market prompted Wells Fargo to tighten standards, resulting in fewer car loans. Sloan said Friday he expects the dip to continue until the second half of next year.
Mortgage banking fees tumbled for the fifth straight quarter to $1.05 billion as demand from homeowners for refinancing continued to wane amid rising interest rates. Originations ticked up compared to the second quarter to $59 billion.
Commercial Loans
Adding to difficulties in the consumer bank, commercial loans have also flagged, slumping almost $6 billion from the second quarter. In a break from lending expansion at rivals JPMorgan Chase & Co., Bank of America Corp. and Citigroup Inc., total loans declined 1 percent from a year earlier. The firm set aside $717 million to cover bad loans in the period, in line with analysts' expectations.
Issues in other units haven't been caused by the sales scandal, and even the backlash the bank suffered in its business with municipalities and governments has waned, Sloan said. Wells Fargo lost "tens of millions" in revenue from those clients since the sales scandal, Chief Financial Officer John Shrewsberry told Bloomberg in July.
Expenses Rise
Expenses, which have been elevated since the fake account scandal broke, rose 8 percent and included $80 million tied to the bad sales-practices. The firm has paid or set aside more than $600 million for expenses tied to the scandal.
Investors should expect the bank to continue spending between $70 million and $80 million per quarter on costs related to the sales scandal "for awhile," John Shrewsberry said in a phone interview. "I assume that it will roll off at some point in the coming quarters."
Shrewsberry said the bank could incur some additional ongoing expenses stemming from its auto scandal if, for example, the government places it under a possible consent order. He added that he didn't know if regulators would impose such an order.
Sloan, who's been in his role just over a year, said the end of the bank's sales-practice related troubles could soon be in sight.
"I can't commit to you that we've finished everything because things are still in progress," Sloan said. "But we're very far along."
Before it's here, it's on the Bloomberg Terminal.
LEARN MORE