Weinstein Co. Denies It's Exploring Sale or Shutdown
By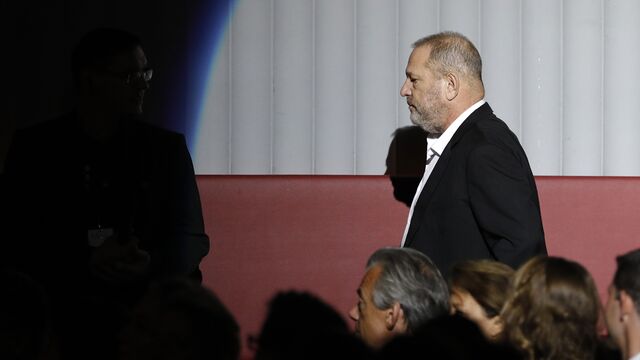 Weinstein Co. denied a report it's exploring a sale or shutdown, saying it's moving ahead with a planned release of new films after firing co-founder Harvey Weinstein for allegedly sexually assaulting multiple women.
"Our banks, partners and shareholders are fully supportive of our company and it is untrue that the company or board is exploring a sale or shutdown of the company," co-founder Bob Weinstein, Harvey's brother, said in an emailed statement. "Business is continuing as usual as the company moves ahead."
The Wall Street Journal reported Friday that Weinstein Co.'s board had abandoned plans to continue under the leadership of Bob Weinstein and Chief Operating Officer David Glasser and would either sell the company outright or in pieces. Harvey Weinstein has denied assaulting the women.
Weinstein Co. will release the movie "Polaroid" on Nov. 22 and "Paddington 2" on Jan. 12, the company said.
Before it's here, it's on the Bloomberg Terminal.
LEARN MORE