Ryan Says U.S. Will Provide More Hurricane Aid to Puerto Rico
By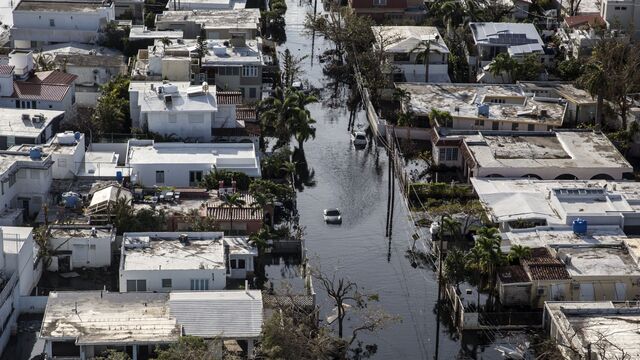 House Speaker Paul Ryan said Congress will continue to provide aid to Puerto Rico to help the island recover and rebuild from a hurricane destroyed the power grid and mangled houses and infrastructure.
Ryan, after completing a tour of Puerto Rico on Friday, said the Trump administration will submit a proposal to Congress for more aid. "There is so much work to be done and we want everyone to know we are absolutely committed to getting this done," Ryan told reporters.
On Thursday, the House passed a $36.5 billion hurricane and wildfire relief that would give Puerto Rico access to $4.9 billion in low-interest Treasury loans. The Senate is expected to take up the measure after returning to Washington on Monday from a week-long recess. Puerto Rico is seeking the loans to avert an Oct. 31 government shutdown due to a dwindling cash balance.
"This isn't the last aid package," said Ryan, a Wisconsin Republican, adding that the island's power lines should be rebuilt to withstand another hurricane.
President Donald Trump on Thursday threatened in a series of tweets to pull federal aid workers out of Puerto Rico, which was devastated by Hurricane Maria three weeks ago.
Before it's here, it's on the Bloomberg Terminal.
LEARN MORE