Samantha Power Meets With House Panel Investigating Russia
By
Power was asked about 'unmasking' names in secret intercepts

She answered all of the panel's questions, lawmaker says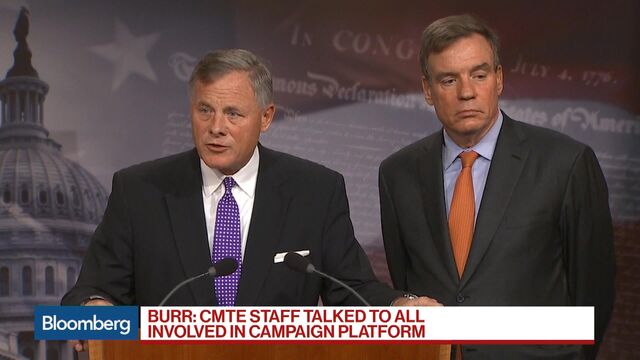 Samantha Power, who served as U.S. ambassador to the United Nations under President Barack Obama, met for three hours behind closed doors with the House Intelligence Committee as part of its probe into Russian meddling in last year's presidential election.
She was asked Friday about requests by former Obama administration officials to "unmask" names of President Donald Trump's campaign advisers inadvertently picked up in top-secret foreign communications intercepts, said Michael Conaway of Texas, who is running the House panel's probe.
Power, who served on Obama's National Security Council, "answered every single one of our questions," he said, declining to detail her responses to queries.
The panel also asked about Russian interference in the election. Power, who already has met with Senate investigators, didn't comment to reporters after the meeting.
Before it's here, it's on the Bloomberg Terminal.
LEARN MORE