How Far Will Iran Go in Repudiating Trump?
By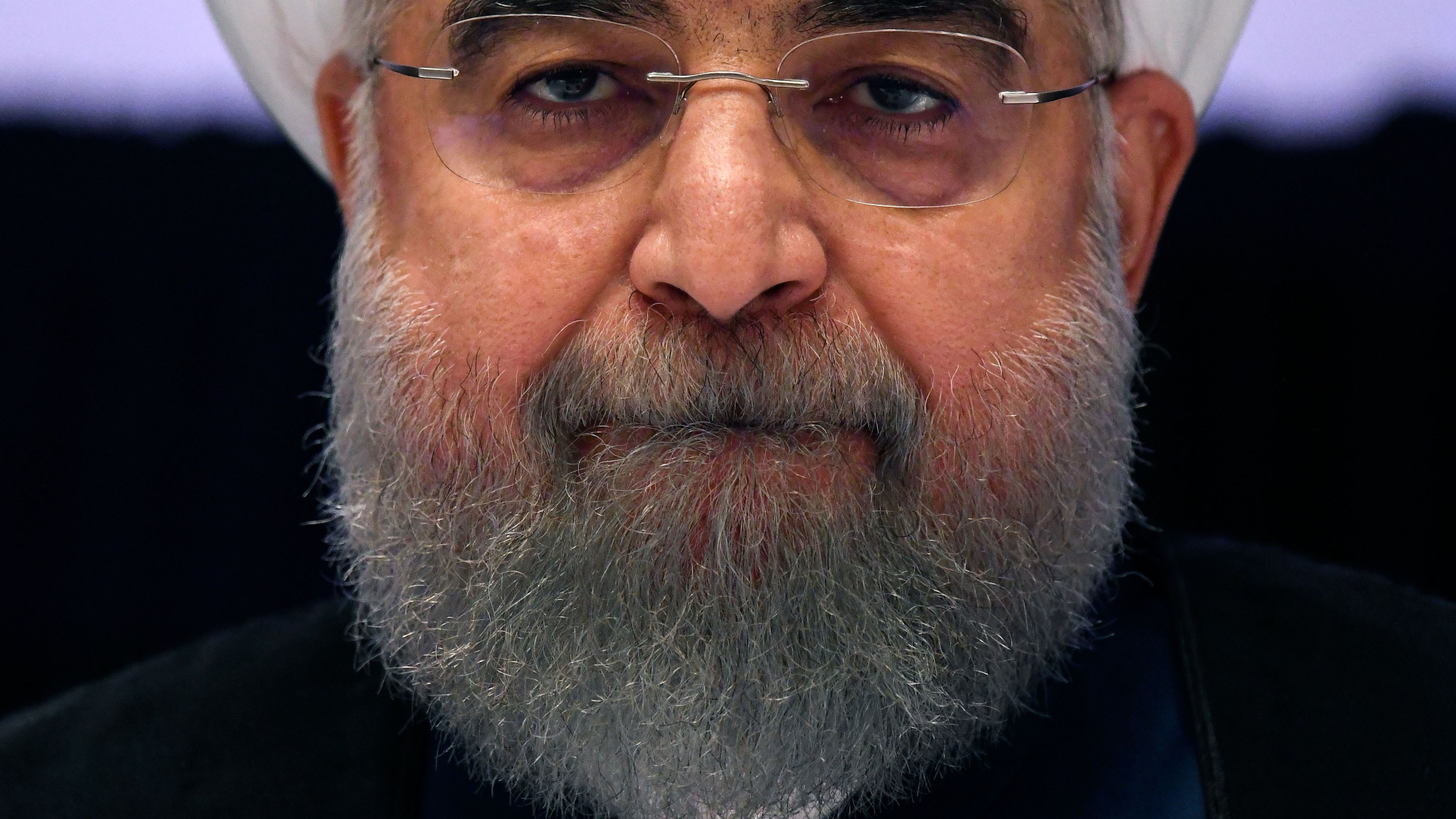 President Donald Trump declared a hardened stance toward Iran Friday as he refused to certify that the Islamic Republic is in compliance with the multinational accord to curb its nuclear program, though he stopped short of repudiating the pact.
Trump said that the 2015 agreement wasn't serving U.S. national security interests and warned he would terminate it unless parties to the deal address its shortcomings. The policy shift put pressure on Congress to craft new legislation that would further isolate Iran. It also risks ratcheting up the regional rivalry between Saudi Arabia and Iran playing out in proxy wars across the Middle East, and it sets up a clash between the U.S. and its allies.
Here analysts comment on possible Iranian reactions.
Ellie Geranmayeh of the European Council on Foreign Relations
There's going to be a "war of words" for a period. "Trump's tone was very hyperbolic. You are going to get some of that response from Iran's side." But Iran is unlikely to "start testing the limits of the deal."
Iran's "primary agenda will be to double down on outreach to the Europeans and China and Russia to isolate the U.S. on the position it's taken," aiming to ensure other parties don't align with the U.S. plan "to essentially unilaterally renegotiate aspects of the deal."
Iran will want a cooling-off period to see what actually transpires because it's "not certain that Congress has enough votes to pass the measures" that have been proposed by the Trump administration.
Amir Handjani, a senior fellow at the Atlantic Council
This was "an opening salvo" in U.S. efforts to renegotiate the terms of the deal. "What the U.S. is saying is that Iran's rights under the existing deal are always negotiable while U.S. rights are always unilateral."
The trigger points (for reimposing sanctions) that Trump is signaling to Congress it should pass as part of a new bill "are both against the spirit and letter" of the nuclear deal. If Congress passes what the president is suggesting, Iran is likely to take its complaint to the Joint Commission overseeing implementation of nuclear deal.
"Expect Iran to look at this in a very legalistic and precise manner. They will take the emotion out of it and say what you are passing is against what the U.S. signed up for" as part of the multi-party deal.
Sanam Vakil, an associate fellow at Chatham House
Iran will likely react with harsh language coming from the top, with Supreme Leader Ayatollah Ali Khamenei "leading the charge" in criticizing the U.S. and specifically Trump, "calling him out not only on the strategy but the language that he used."
Other top officials, including President Hassan Rouhani and military commanders, will echo those sentiments with "extremely strong rhetoric similar to the tone and tenor of Trump's speech."
Iran might in a "typically provocative" move launch a ballistic missile test to show Trump's "words mean nothing."
Henry Smith, lead analyst at the Dubai office of Control Risks
Iran "will continue with its domestic defense policies and its regional foreign policies irrespective of U.S." positions.
Iran isn't likely to "be more aggressive in the region given the sensitive balance politically around the deal." It "will wait to see what the U.S. does rather than what is said."
Before it's here, it's on the Bloomberg Terminal.
LEARN MORE