Five Things You Need to Know to Start Your Day
Get caught up on what's moving markets.
By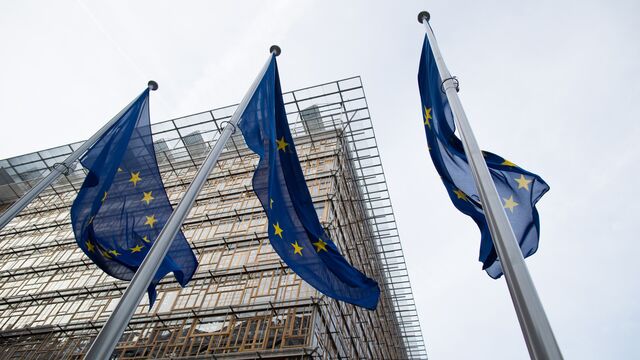 Want to receive this post in your inbox every morning? Sign up here
ECB said to extend and amend, Trump to give verdict on Iran deal, and commodities are rallying. Here are some of the things people in markets are talking about today.
QE changes
The European Central Bank is considering reducing its pace of asset purchases to €30 billion ($36 billion) per month from January next year, while extending the program to September, according to officials familiar with the debate. This would reduce the monthly pace by a half, and continue the program well beyond its current December 2017 end date. Euro-area bonds are gaining this morning following the report, with Germany's 10-year yield falling to the lowest level in more than two weeks. 
Iran decision
President Donald Trump is expected to stop short of abandoning the multinational accord to curb Iran's nuclear program later today, opting instead to formally disavow the deal. If the president refuses to certify that the deal serves U.S. interests, then the ball moves to Congress' court, with Trump likely to ask lawmakers to hold off on imposing new sanctions as the administration seeks to implement what the White House called a "new strategy." France, Germany, Britain, and the European Union, who are also parties to the Iran agreement, will continue to apply the accord as it currently stands, according to officials.
Commodity rally
A barrel of West Texas Intermediate for November delivery rose 1.6 percent to $51.43 by 5:40 a.m. Eastern Time as OPEC expressed optimism that the global oil glut will be cleared by the third quarter of next year. In industrial metals, iron prices started to reverse their recent decline into a bear market after Chinese imports of ore broke through the 100 million ton level, smashing the previous record. LME nickel has rallied almost 10 percent this week, and copper added 3.3 percent as data showed Chinese imports for the metal also rose. 
Markets mixed
Overnight, the MSCI Asia Pacific Index rose 0.5 percent, while Japan's Topix index also added 0.5 percent as the Nikkei 225 Stock Average climbed past 21,000 for the first time since Nov. 1996. In Europe, the Stoxx 600 Index was 0.3 percent higher at 5:40 a.m., with miners leading the gains as the region's stocks headed for their highest close since June. S&P 500 futures were broadly unchanged, the 10-year Treasury yield was at 2.327 percent and gold was flat.
Coming up…
Wells Fargo & Co. and Bank of America Corp. continue big bank third-quarter earnings season when they announce results before the bell. In eco data, the big talking points today are September retail sales and CPI, both released at 8:30 a.m. At 10 a.m. the latest University of Michigan Consumer Sentiment numbers are published. There are two European elections worth keeping an eye on over the weekend. Austria holds a vote that's expected to see the euro-critical Freedom Party enter government as a junior coalition partner, while a regional election in Germany's Lower Saxony is being seen as a test of Angela Merkel's popularity. 
What we've been reading
This is what's caught our eye over the last 24 hours.
Before it's here, it's on the Bloomberg Terminal.
LEARN MORE