Fed's Rosengren Says Next Chair Unlikely to Make Sudden Shifts
By
Must work with others who 'were here before and will be after'

Boston Fed chief tells Bloomberg any change to occur slowly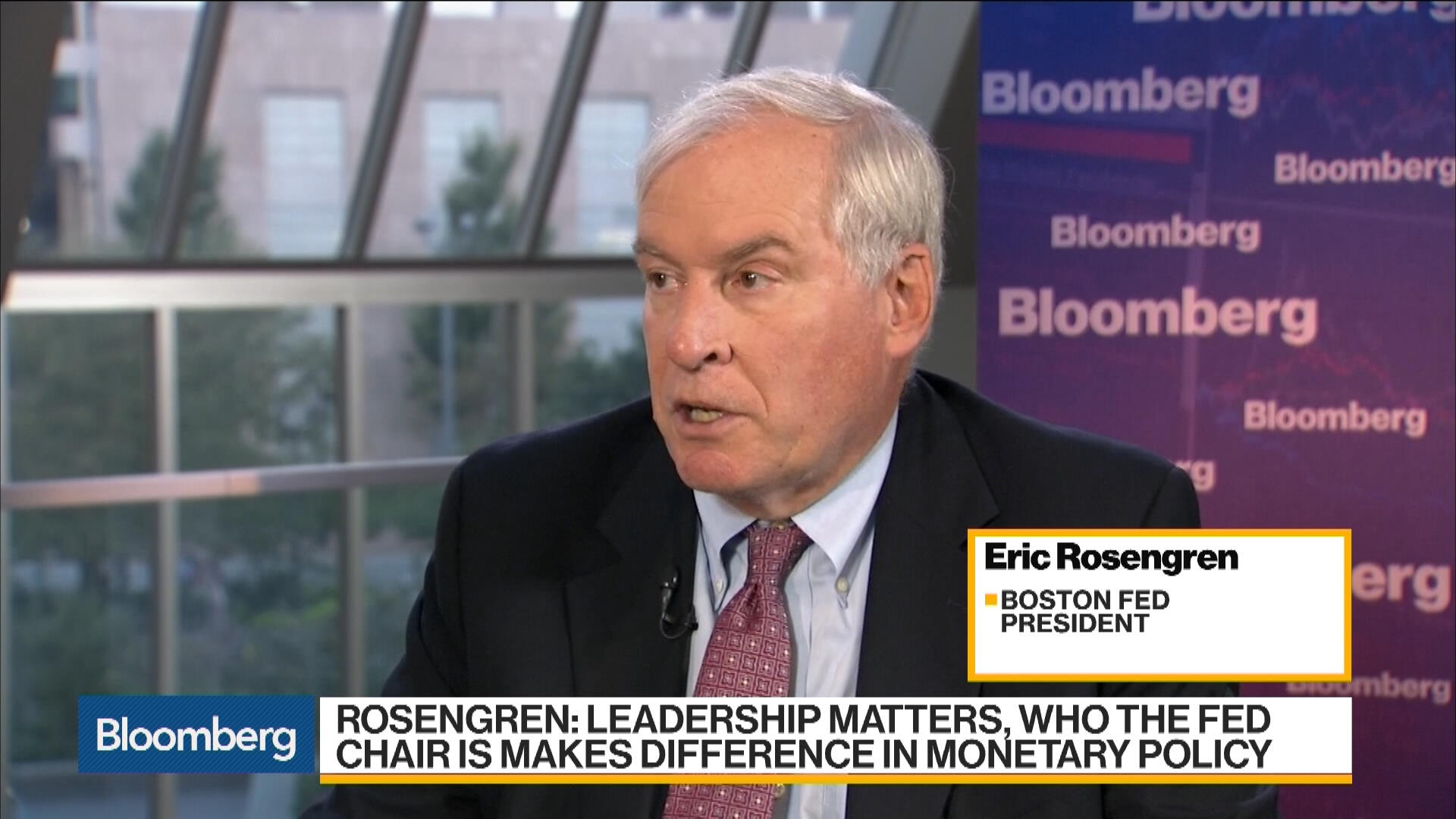 President Donald Trump's eventual pick to lead the Federal Reserve won't have much scope to abruptly chart a new policy course, Boston Fed President Eric Rosengren said.
"Leadership matters, and who the chair is does make a difference to how monetary policy evolves over time, but they do have to work with the committee," Rosengren told Bloomberg Television's Michael McKee in an interview Friday in Boston. "So the change may occur, but it probably evolves relatively slowly."
Trump has a list of five people he's considering to lead the central bank, including current Fed Chair Janet Yellen, who's current term expires in February. White House Chief of Staff John Kelly said Thursday that more people would be considered though a decision was some time away. The president said on Sept. 29 he'd decide in the next two to three weeks.
The Fed chairman leads a committee of 19 policy makers when all seats on the seven-member Board of Governors in Washington are filled, with the 12 regional Fed bank presidents also participating in the debate at meetings of the rate-setting Federal Open Market Committee, held roughly every six weeks.
"You normally don't see big, discreet changes in central bank policy, because there's a lot of role for the staff, and a lot of the people that are presidents -- were here before, and will be here after," Rosengren said.
Voting Rotation
All governors, who are nominated by the president and confirmed by the Senate, have permanent FOMC votes while regional Fed presidents, who are picked by the directors of their individual district banks, rotate the vote annually with only five voting in a year.
With Fed Vice Chairman Stanley Fischer retiring within days and Yellen potentially leaving, Trump could pick five governors and has already seen Randal Quarles, his choice to the the Fed's top financial supervisor, confirmed by the Senate.
"Right now, not only is the chair up, but there are a number of other slots open, so the president gets to pick those people, and those people do make a difference in how monetary policy evolves, so in that way the president has a big influence," Rosengren said. "There's a lot less influence once the people are in those positions, and that's by design -- the goal is to have a central bank that's independent of politics."
Before it's here, it's on the Bloomberg Terminal.
LEARN MORE