Fed Candidate John Taylor Defends Rules-Based Monetary Policy
By
Taylor says the Fed needs a more transparent policy strategy

Policy rule never meant to tie a central bank's hands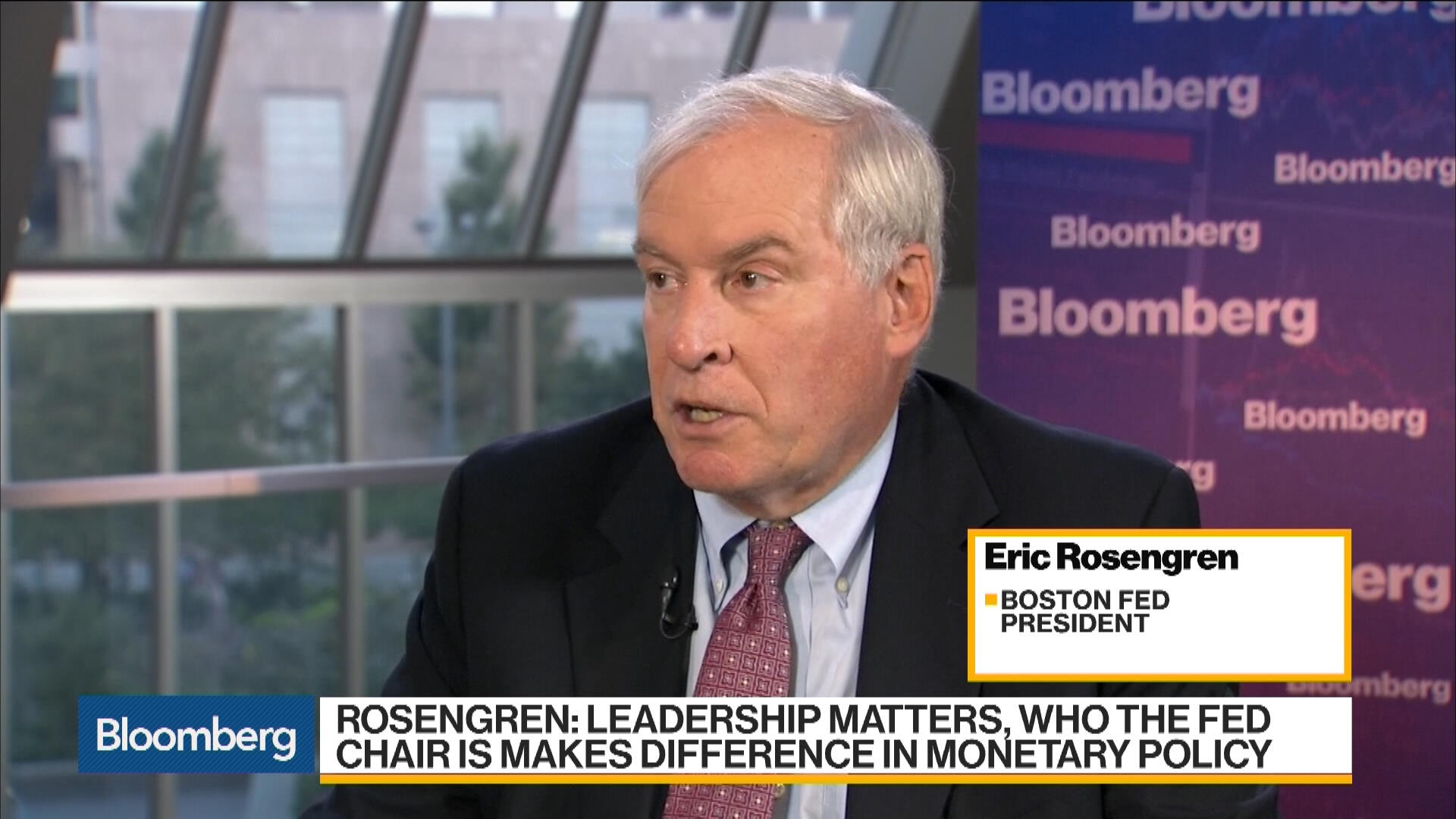 John Taylor, a candidate to succeed Janet Yellen at the helm of the Federal Reserve, said his advocacy for rules-based monetary policy isn't an argument for overly constraining central bankers in setting interest rates.
"I don't think rules should be used as a way to tie central bankers' hands," Taylor said Friday at a conference hosted by the Boston Fed. "But there are reasons to run policy with a strategy."
Taylor defended his views before a crowd of mostly skeptical economists that included current and former Fed officials. Boston Fed President Eric Rosengren opened the conference by saying rules-base policy could lead the central bank into making "large policy mistakes."
Taylor, 70, is the Stanford University professor who developed a formula in the early 1990s -- since known as the Taylor Rule -- for determining a central bank's appropriate benchmark interest rate. He is said to have met with President Donald Trump on Wednesday to interview for the job of Fed chair. Trump has also met with Yellen, Fed Governor Jerome Powell, former Fed Governor Kevin Warsh and White House economic adviser Gary Cohn.
Taylor's views on a policy rule have been embraced by some Republican lawmakers who've criticized the Fed for keeping interest rates too low for too long following the Great Recession. Legislation championed by Texas Representative Jeb Hensarling, chairman of the House Financial Services Committee, includes a provision that would require the Fed to follow a policy rule, and then explain any deviation from the rule to Congress. Several Fed officials have labeled it as a threat to the Fed's independence in setting monetary policy.
Taylor agreed that central bank independence is important, but that it hasn't prevented wild swings in the economy, including the financial crisis of 2008-09. Taylor said if the Fed followed the Taylor rule it would have been pushed to raise rates before the crisis, thereby potentially reducing damage done by it. 
Former Fed Vice Chairman Donald Kohn joked at the Boston event that he's been holding the same debate with Taylor over rules-based policy for 30 years, "from the hiking trails of Jackson Hole to the witness tables at the House Financial Services Committee."
Kohn, along with Dallas Fed President Robert Kaplan, argued that better financial regulation would have been more effective before the 2008-09 crisis than a adherence to the Taylor Rule and higher rates.
Before it's here, it's on the Bloomberg Terminal.
LEARN MORE