End-of-Nafta Jitters Emerge in Remote Corner of Global Markets
By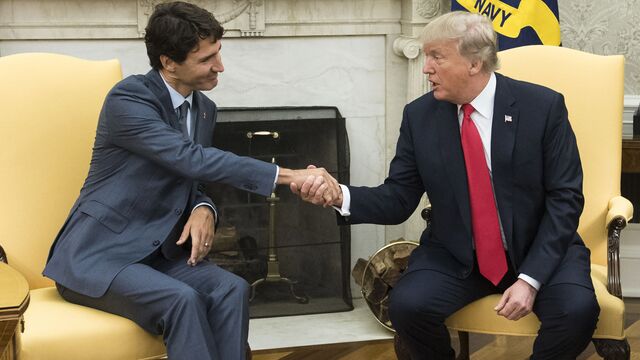 There have been few signs in financial markets that the prospect of an unraveling of the Nafta trade accord is worrying investors. A slump in Mexico's peso would be the clearest one. Now, those jitters are surfacing in a somewhat obscure corner of global markets -- the lumber industry.
Lumber futures soared to a 13-year high on Friday, getting a fresh jolt from the latest U.S. threats of dropping out of the North American Free Trade Agreement.

The commodity's price can be used as a good indicator of Canadian and U.S. trade relations because the countries have already been at an impasse for more than a year over a deal on softwood, with futures closely tracking the tensions. Lumber traded in Chicago is up almost 30 percent in 2017 after the U.S. slapped duties on imports from its northern neighbor, sparking concerns over tighter supplies.
"The trade file definitely looks uglier this week," said Paul Quinn, an analyst at RBC Capital Markets in Vancouver. "If Nafta is off the table, it's going to be very difficult to do anything on softwood lumber."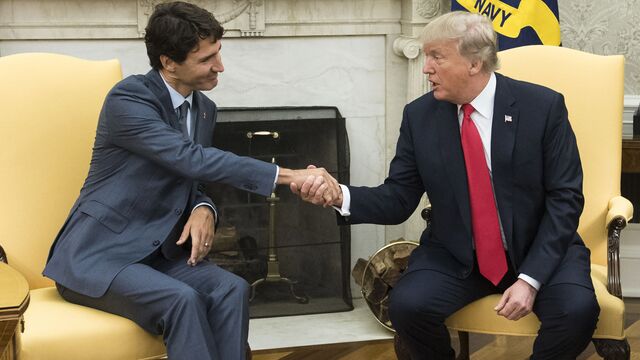 Lumber futures rose as much as 2.2 percent to $426.30 per 1,000 board feet, the highest since August 2004.
Why the U.S. and Canada Are Fighting About Lumber: QuickTake Q&A
As officials started their latest round of talks on Nafta this week, U.S. President Donald Trump mused about breaking the accord into bilateral pacts. Canada is the world's largest softwood lumber exporter, and the U.S. is its biggest market.
Before it's here, it's on the Bloomberg Terminal.
LEARN MORE