'Enigma Network' Crash Spurs Hong Kong's Largest Financial Raid
By
Multiple premises recently searched by 136 officers, SFC says

Raid follows June tumble in interlinked Hong Kong stocks
The largest ever raid by Hong Kong's securities regulator was linked to the multi-billion dollar plunge in nearly three dozen small-cap stocks in June, according to a person familiar with the situation.
One hundred and thirty-six agents from the city's Securities and Futures Commission recently searched multiple premises, head of enforcement Tom Atkinson said in a speech on Wednesday, without disclosing what triggered the raid.
The search was related to the so-called Enigma Network, the person familiar said, a group of companies whose overlapping ownership ties and bubble-like qualities were publicized by activist investor David Webb in May. The stocks gained widespread attention in Hong Kong after many of them suddenly plunged by as much as 90 percent on June 27.
Jonathan Li, an SFC spokesman, declined to comment on links between the raids and Enigma.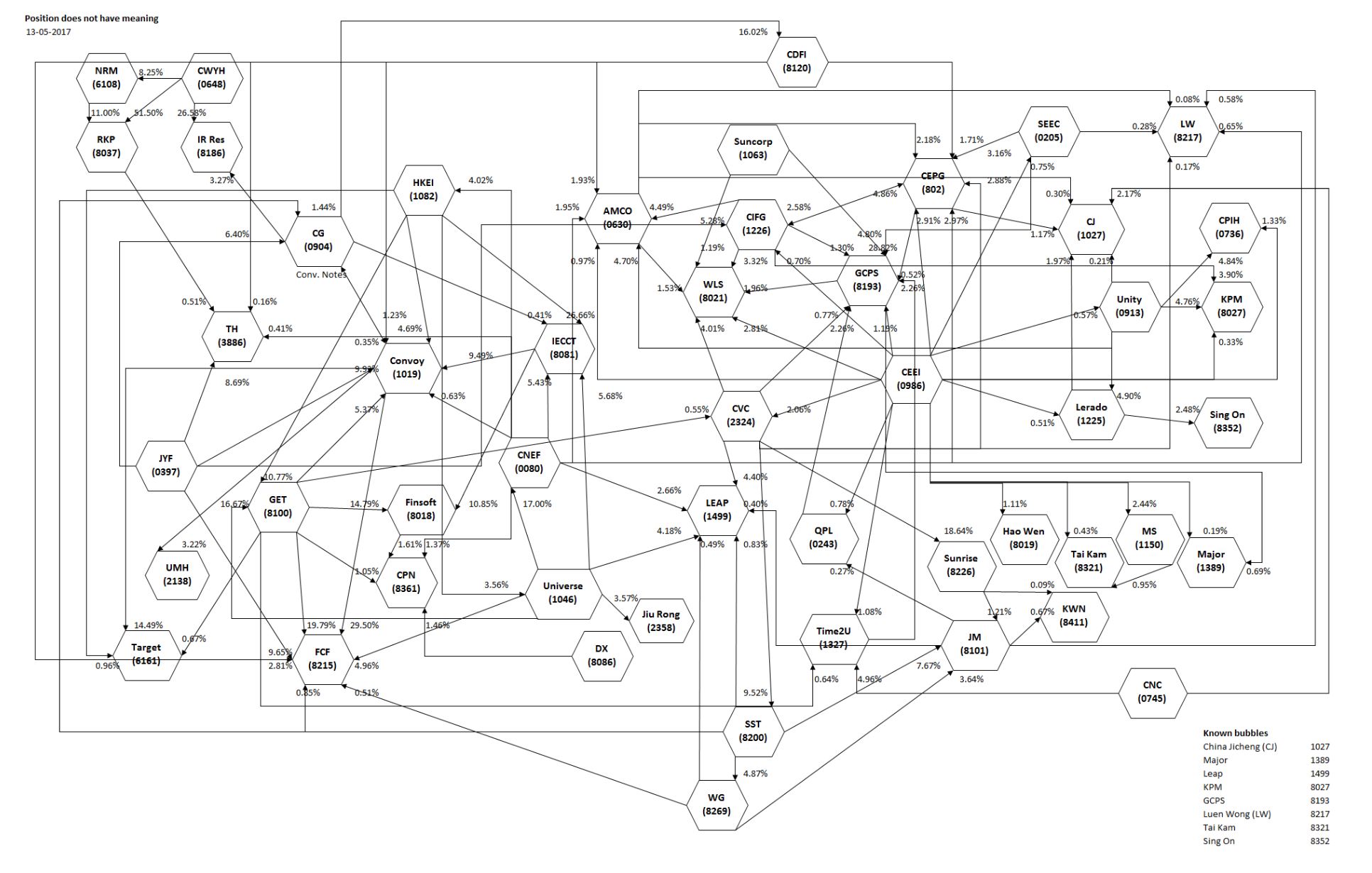 The SFC and stock exchange have made cleaning up Hong Kong's small-cap market a priority over the past year, saying wild share-price swings and allegations of manipulation have damaged the city's reputation. Hong Kong Exchanges & Clearing Ltd. is reviewing the rules for its small-companies exchange, where many of the stocks highlighted by Webb are listed.
The raid was related to "nefarious groups of inter-related companies that work in coordination to extract value from unsuspecting investors," Atkinson said in his speech, adding that evidence was being processed. He didn't provide further details.
"Anyone who has been exploiting investors through this type of scheme should not underestimate our resolve to stop them," Atkinson said.
Before it's here, it's on the Bloomberg Terminal.
LEARN MORE