Trump Says U.S. Responders Can't Stay in Puerto Rico Forever
By
President cites a 'total lack of accountability' in tweet

Trump has responded defensively to critics of storm response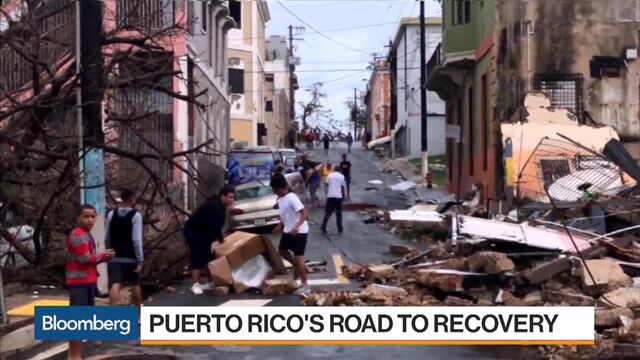 President Donald Trump on Thursday suggested his patience for helping fellow Americans in hurricane-ravaged Puerto Rico is running out and that he faults the U.S. territory's government for its current conditions.
"We cannot keep FEMA, the Military & the First Responders, who have been amazing (under the most difficult circumstances) in P.R. forever!" Trump said on Twitter, citing a "total lack of accountability."

Puerto Rico Governor Ricardo Rossello, who said previously that the administration had supplied any assistance requested, asked for equal treatment for Puerto Rico as with Texas and Florida, which were also hit by recent hurricanes. After Hurricane Harvey slammed into the Texas Gulf coast, acting Homeland Security Secretary Elaine Duke said federal authorities would support the people in the state "as long as necessary."
"The U.S. citizens in Puerto Rico are requesting the support that any of our fellow citizens would receive across our Nation," Rossello said on Twitter in response to Trump.
Trump has portrayed the government response in glowing terms and responded defensively to criticism of his administration's relief efforts on the island after Hurricane Maria hit last month. He picked a fight with the mayor of San Juan after she complained about logistics bottlenecks. Trump's response to the disaster has stirred concerns inside the Republican Party about its relations with Latino voters.
The president on Thursday also blamed the government of the island for the deterioration of its infrastructure before the Hurricane hit. "Electric and all infrastructure was disaster before hurricanes," Trump said in another tweet Thursday. "Congress to decide how much to spend."
Ben Carson, Trump's secretary of Housing and Urban Development, questioned about Trump's tweets at a congressional hearing Thursday, said the administration wasn't contemplating pulling back in Puerto Rico.
"Of course it should not be abandoned," Carson said. He later added: "I don't think it is beneficial to go around shaming people"
The Category 4 storm hit four months after the territory sought protection from its creditors in the largest U.S. municipal bankruptcy in history, with $74 billion in bond debt and an additional $49 billion in pension obligations.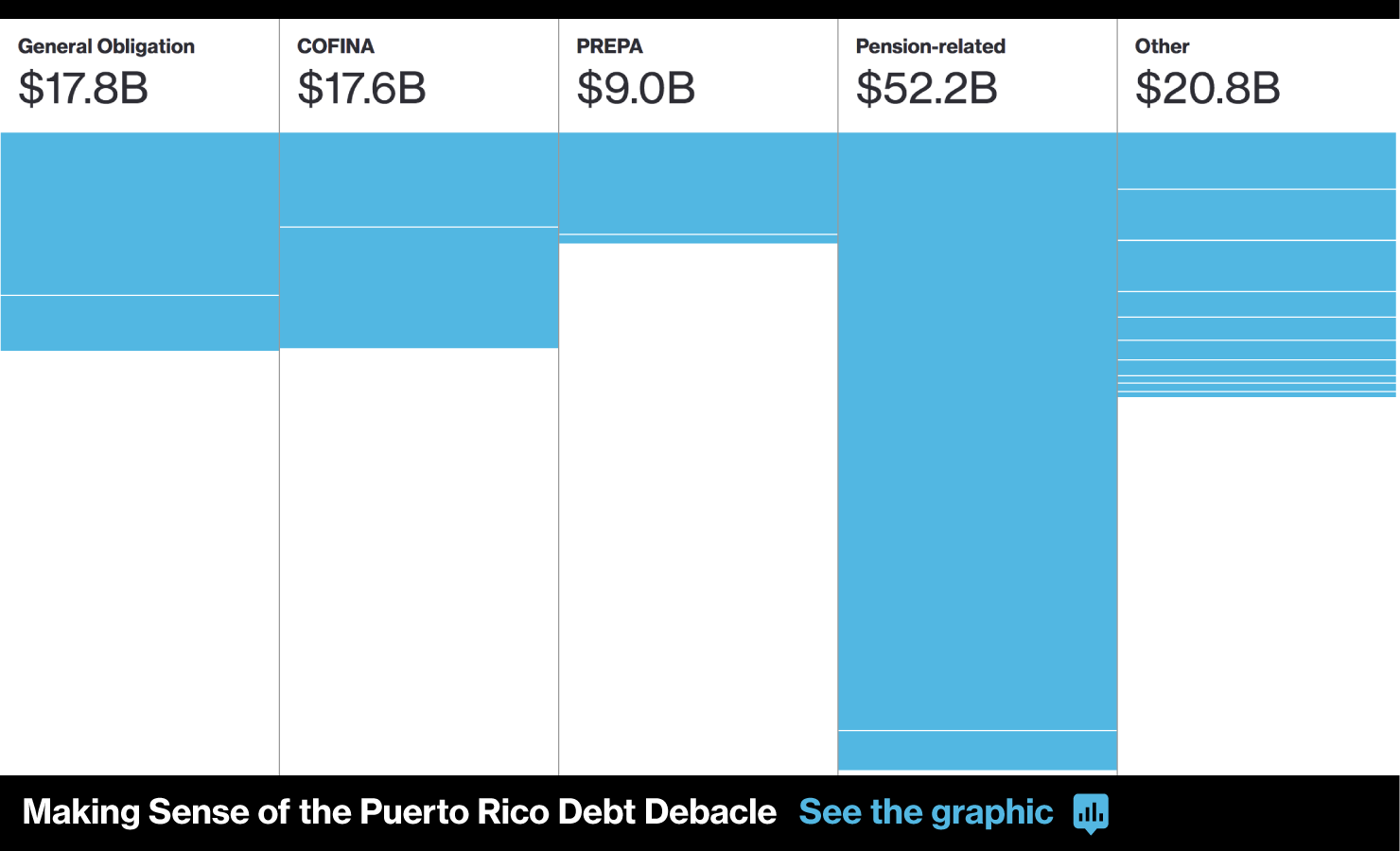 More than 80 percent of the island remains without power and only 55 percent of residents have telecommunications service, according to Puerto Rico's government. The U.S. Federal Emergency Management Agency estimates that only 63 percent of Puerto Rico residents have access to clean drinking water.
Economic losses have been estimated at $30 billion to $95 billion after Maria wiped out the island's power grid and left most of its 3.4 million inhabitants without running water and with shortages of food and medicine. Puerto Rico's treasury secretary, Raul Maldonado, said last week that the territory faces a government shutdown on Oct. 31 that would halt its hurricane recovery efforts if Congress doesn't intervene.
Puerto Rico Debt Was a Wreck Before Maria. Now Things Get Hairy
Rossello said at briefing in San Juan Wednesday that the White House's proposed $4.9 billion relief loan sent to Congress this week would provide liquidity to municipalities and allow government entities to push forward. He warned of a potential for a more severe crisis if people don't see a future to rebuild by triggering a mass exodus to the mainland U.S.
The relief loan is part of a bill being considered by House lawmakers that would provide a total of $36.5 billion in emergency funding for hurricane and wildfire relief requested by the Trump administration.
— With assistance by Naureen S Malik, Christopher Flavelle, and Joe Light
Before it's here, it's on the Bloomberg Terminal.
LEARN MORE