MGM Resorts Says Police Were in Hotel When Vegas Shooting Began
By
MGM Resorts International said Las Vegas Metropolitan Police were on the premises of its Mandalay Bay hotel when a deranged guest began firing on concert goers in an Oct. 1 attack that killed 58 people.
The casino operator said the 9:59 p.m. time previously given out as the moment the shooting began isn't accurate. That report was collected manually after the fact and new information is now available, MGM Resorts said Thursday in a statement. Shots were being fired at the concert site within 40 seconds after MGM security guard Jesus Campos was wounded, the company said.
"Metro officers were together with armed Mandalay Bay security officers in the building when Campos first reported that shots were fired over the radio," MGM Resorts said. "These Metro officers and armed Mandalay Bay security officers immediately responded to the 32nd floor."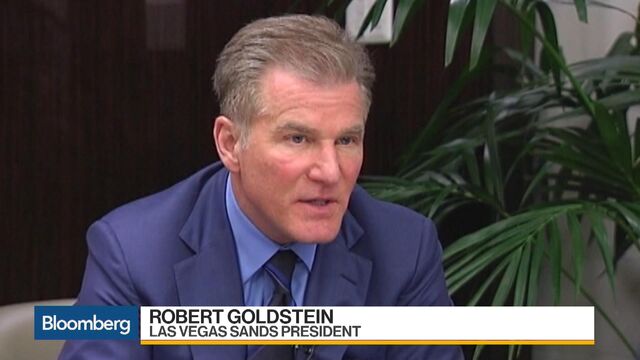 MGM Resorts, the largest owner of casinos on the Las Vegas Strip, said it was responding to misinformation about the shooting. Las Vegas police on Wednesday gave a new timeline for the events that night. The officials said Campos was shot before gunman Stephen Paddock began firing at fans attending the Route 91 Harvest festival. They had previously said Campos was shot after Paddock had stopped firing out of the window of his room.
The casino operator was named in a lawsuit this week by a woman wounded in the shooting who said the company shouldn't have allowed Paddock to bring weapons to his hotel room and didn't respond to the shooting in a timely manner.
Before it's here, it's on the Bloomberg Terminal.
LEARN MORE