Merkel's Climate Pledges Set Stage for German Coalition Talks
By and
Chancellor reaches out to Green party as potential partner

Says she's committed to ambitious carbon reduction goals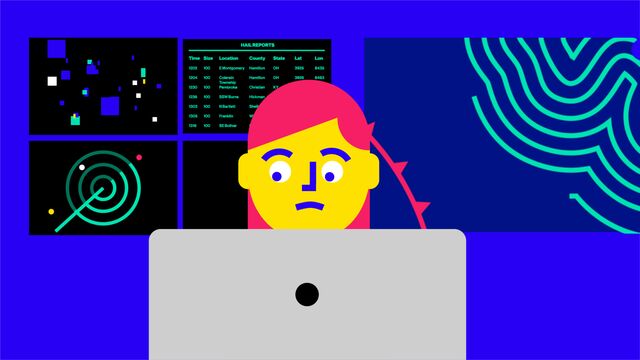 German Chancellor Angela Merkel made pledges to stand by climate protection in an overture to her potential Green coalition partners, while cautioning it won't be easy to form a new multi-party government.
With key Green negotiator Juergen Trittin looking on, Merkel said Thursday she's committed to carbon-reduction goals and will seek tax incentives to boost the energy efficiency of homes. Six days before the start of exploratory talks between her Christian Democratic-led bloc, the Greens and the pro-market Free Democrats, Merkel said she wants to seize the opportunity to build a coalition that's untried in German history.
Read more: Merkel Signals Deeper Green Ambition as Pollution Overshoots
"It's clear that forming this government won't be all that easy," but the nation's Sept. 24 election gave the parties an obligation to "hunker down and see what we can do," Merkel told a meeting of the IG-BCE union of mining, energy and chemical workers in Hanover.
Almost three weeks after an election that weakened support for Merkel's bloc and ended her four-year coalition with the Social Democrats, parties are staking out positions for talks, including on Germany's faltering effort to meet a 2020 target for reducing carbon emissions. It could take months before Europe's biggest economy has a new government.
"If you go into negotiations, you always have red lines," Trittin, who was environment minister in the SPD-led government of Gerhard Schroeder from 1998 to 2005, said on a conference panel. "You have red lines, but you don't say what they are."
Long History
Merkel offered a nod to Trittin, citing his help last year in forging an accord between the government and utilities on sharing the cost of Germany's phase-out of nuclear power. The two politicians, both 63, have been fixtures on the national scene for more than two decades -- and Merkel served as environment minister under Helmut Kohl in the 1990s.
Germany's efforts to combat climate change will play a "significant role" in coalition talks, Merkel said Thursday. "Great exertion" is needed to meet the "very ambitious" goal of cutting carbon dioxide emissions by 40 percent compared to 1990 levels, she said -- a signal that she'll need the support of her prospective coalition partners to get there.
The Greens are calling for an exit by 2030 from coal power, which accounted for 40 percent of Germany's total generation last year. The 140 plants push out about a third of Germany's CO2 emissions and capping the output by closing the dirtiest plants may be the only option Merkel has to meet the 2020 goal, analysts say.
Before it's here, it's on the Bloomberg Terminal.
LEARN MORE