Murdoch Re-Elected as Sky Chairman With Independent Support
By
Proxies said to show 51% support from holders excluding Fox

ISS had urged vote against Murdoch's re-election amid takeover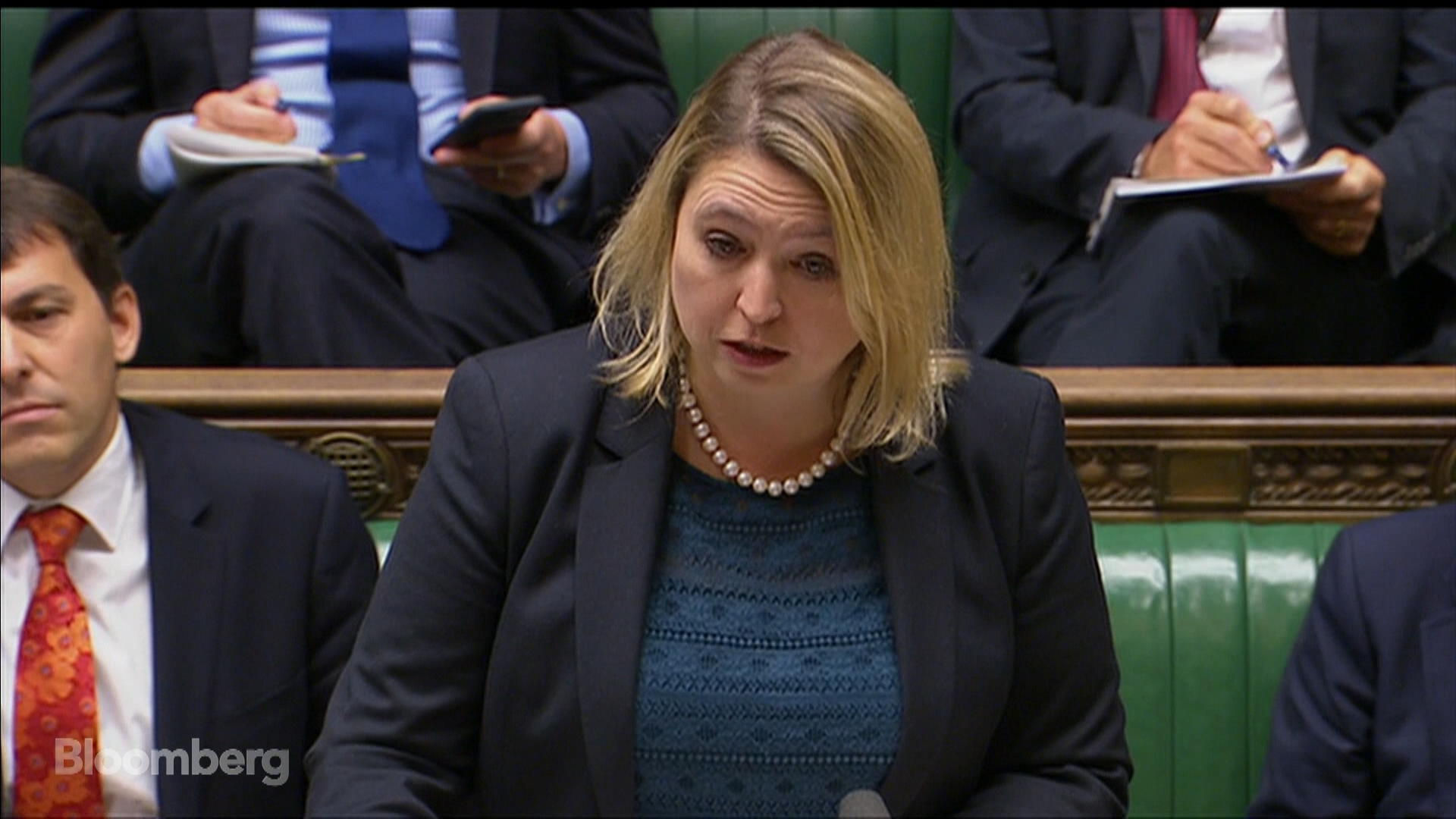 Sky Plc Chairman James Murdoch was re-elected with the narrow backing of independent shareholders, overcoming opposition from investor groups that had raised concerns about his role amid a takeover bid from the Murdoch family's 21st Century Fox Inc.
Murdoch won 78 percent support, Sky said Thursday in a statement after the company's annual general meeting. Those votes included the about 40 percent of Sky owned by Rupert Murdoch's Fox, where James is chief executive officer. The 44-year-old won about 51 percent of the independent shares cast at Thursday's annual shareholder meeting, said a person familiar with the matter.

The victory, however thin, removes one obstacle for the Murdochs to completing Fox's proposed 11.7 billion-pound ($15.5 billion) takeover of Sky. While the stake held by Fox ensured that James Murdoch would be re-elected, the Institute of Directors had urged the broadcaster's board to replace him if he didn't win a majority of shares cast that weren't affiliated with Fox.
"The significant size of the opposition should serve as an indicator to the board that concerns over his position remain," Stephen Martin, director general of the institute, said in an email. "We would encourage Mr. Murdoch and the board to make it clear how they intend to ensure their voice is still heard in the boardroom."
Mutual fund firm Royal London Asset Management had said it would vote against his re-election, while advisory firm ISS had recommended others follow suit, citing concerns over board independence at Sky and a conflict over James Murdoch's dual role within the family empire built by his 86-year-old billionaire father.
Executive Pay
Both Royal London and ISS also took issue with the amounts paid to top Sky executives, who are poised to benefit if the Fox deal is completed. Independent shareholders agreed, and voted against the company's remuneration report. With the help of Fox's votes, it passed with 71 percent overall support.
"I think the board lacks independence," independent shareholder Hugh Lawson said at the meeting. "Fox is getting a very sweetheart deal out of this, and mainly I think it's because of the lack of independence on the board."

Sky separately on Thursday reported strong operating results in the first quarter, led by shows like "Game of Thrones" and home-grown "Riviera." Premier League soccer viewing is up as well, boding well for Sky's investment in expensive sports rights. The shares gained 1.8 percent, the most since late June, to 930 pence at 3:40 p.m., after the annual meeting at Sky's headquarters in Isleworth, West London.
"The board notes the significant vote against resolution 3, the directors' remuneration report, and resolution 12, the re-election of James Murdoch, and will continue to engage with shareholders to understand their views as part of its ongoing program of engagement," Sky said in a statement.
Murdoch Control
The Murdochs have a long history of facing down investor opposition over issues of control at their companies. The family controls News Corp. and Fox, the entertainment group that split off in 2013, through supervoting shares that give the family about 40 percent of the votes despite a much smaller economic interest.
In 2011, one-third of News Corp. votes were cast against the election of James and his brother Lachlan Murdoch to the board. The following year, Rupert Murdoch used his voting clout to block a News Corp. investor proposal calling for an independent chairman. A similar proposal was defeated at Fox in 2013.
Last year, about 51 percent of Sky's independent shareholders voted against James Murdoch's re-election, according to Manifest, a London-based proxy voting agency.
Opponents of the deal with Fox have cast a spotlight on sexual-harassment allegations at Fox News in the past year, as well as the past handling of a phone-hacking scandal at News Corp., which continues to percolate through British courts. Last week, News U.K. admitted that the Irish edition of its defunct News of the World tabloid hired a private investigator who hacked the computer of a former British Army intelligence officer.
Milly Dowler
The U.K.'s Competition and Markets Authority has said it will consider corporate governance across the Murdoch family companies, including the treatment of Fox employees in the U.S., as part of its review of the takeover bid for Sky.
At the shareholder meeting, Murdoch's opponents made sure to raise the question. "Are you confident the CMA won't unearth new Fox scandals which could derail the bid in the way that the Milly Dowler scandal did back in 2011?" said Alaphia Zoyab, senior campaigner at activist group Avaaz, referring to the murdered schoolgirl whose voicemail was hacked.
"I'm confident we'll get to a conclusion by the middle of next year," James Murdoch said. Said Deputy Chairman Martin Gilbert: "I'm pretty confident it will not have an effect on the CMA's investigation."
— With assistance by Rebecca Penty, and David Hellier
Before it's here, it's on the Bloomberg Terminal.
LEARN MORE