China's Big Banks Are Winning as Debt Curbs Bite
Bloomberg News
Fund manager Tiramani says mid-sized lenders exposed to risk

Bloomberg gauge of top Chinese banks outperforms finance peers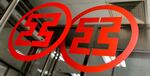 Claude Tiramani is buying shares of China's biggest banks, betting the deleveraging campaign that's widened the lenders' competitive advantage over smaller rivals means their stock rally has further to go.
The fund manager, who oversees about $1.3 billion at LA Banque Postale Asset Management SA, is buying top-tier Chinese state-run lenders listed in Hong Kong, saying the government's efforts to contain excessive debt will reduce risks. The sector has done well this year, with an index of China's four biggest lenders listed in the city climbing 23 percent to outpace a 16 percent rise in a broader measure of financial firms.
The extensive branch networks of the nation's larger lenders give them a distinct advantage over smaller peers, allowing them to attract deposits even as policymakers push ahead with the deleveraging drive. Regulators have taken several steps to enhance financial supervision this year, targeting excessive interbank lending as well as a shadow financing sector that has helped smaller lenders expand aggressively. The drive is beginning to show a pronounced impact, with mid-sized lenders finding it increasingly difficult to find money.
"I definitely prefer big banks to smaller ones," said Paris-based Tiramani. "China's debt-to-GDP ratio may drop in a couple of years, reducing systemic risks. The government has tried to put shadow banking back into banks' balance sheets, and, the ones that would get more exposed to this gray area are mid-sized banks. The ones that are much weaker are unlisted city and cooperative banks."

Industrial & Commercial Bank of China Ltd., the world's largest lender by assets, has advanced 37 percent in Hong Kong this year, while Bank of China Ltd. has added more than 17 percent. That compares with a 4.7 percent increase in China Citic Bank Corp. and an 8.9 percent drop in China Minsheng Banking Corp. In Shanghai, the top five lenders have handed investors eight times the returns of smaller peers, and three times that of the benchmark equity gauge.
Chinese mid-tier lenders' off-balance-sheet wealth management products and interbank borrowing accounted for 43 percent of total funding at the end of June, compared with 19 percent at the biggest state-run banks, according to a Fitch Ratings Inc. report released in September.
China's latest measures to reduce leverage in the financial system include:
Lenders with more than 500 billion yuan ($76 billion) of assets will classify their negotiable certificates of deposit as interbank liabilities from next year. The NCDs will be limited to a third of total liabilities under the PBOC'S macro prudential assessment framework.
The China Securities Regulatory Commission has started to restrict money-market funds from investing in NCDs issued by banks rated below AA+, and limited that for those below AAA to 10%.
The China Banking Regulatory Commission asked lenders in April to strengthen risk controls in segments including credit, bond investments, interbank deals and wealth management.
The People's Bank of China started including off-balance sheet WMPs in calculating lenders' broad-based credit growth in the first quarter.
It's not all bad news for smaller lenders. The PBOC's targeted reserve-requirement ratio cut announced at the end of last month may benefit Citic, Minsheng, China Merchants Bank Co., and China Construction Bank Corp. the most, according to calculations by Nomura Holdings Inc. There's no clear bias between the big and small ones because cuts will depend on the amount of lending granted to small businesses, said Nomura analyst Sophie Jiang.
— With assistance by Helen Sun, Jun Luo, Amanda Wang, and Darren Boey
Before it's here, it's on the Bloomberg Terminal.
LEARN MORE