Barrick's Gold Production Hopes Pinned to Year-End Recovery
By
World No. 1 gold miner reported a third-quarter output slump

Expects higher production, lower costs in the fourth quarter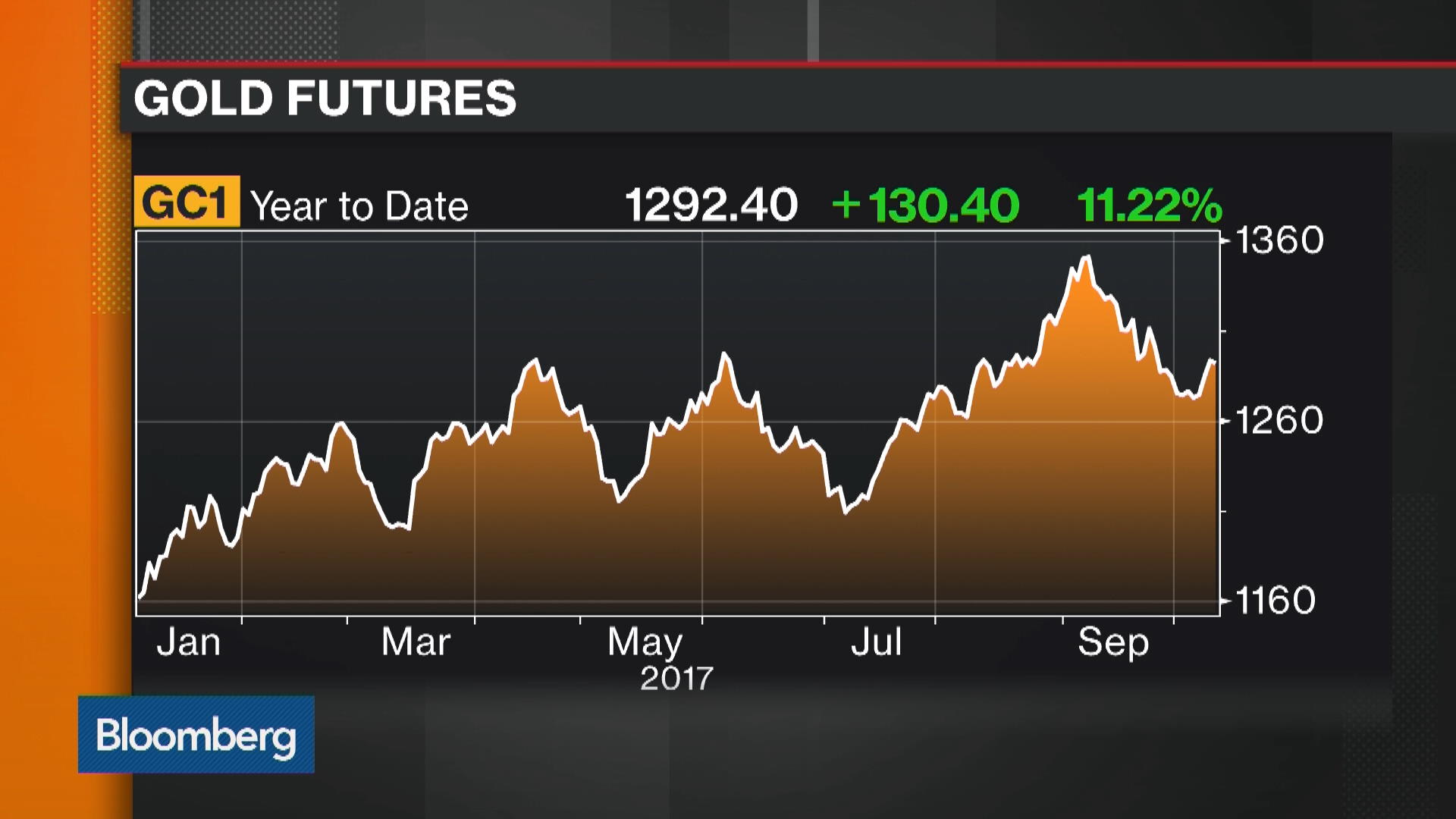 Barrick Gold Corp. reported quarterly output declines at its major gold mines as expected, with the world's top producer saying it remains on track for annual targets despite disruptions in Argentina and Tanzania.
In a preliminary production report released Thursday ahead of its scheduled Oct. 25 earnings report, Toronto-based Barrick said it produced 1.24 million ounces in the third quarter, down from 1.38 million a year ago. Cormark Securities analyst Richard Gray had projected 1.36 million.
"Our operations continue to deliver solid results and remain on track for the year, with third-quarter gold and copper production in line with expectations," Barrick President Kelvin Dushnisky said in the statement. "As stated previously, we expect higher production and lower costs in the fourth quarter."
In July, it forecast annual output of 5.3 million to 5.6 million ounces.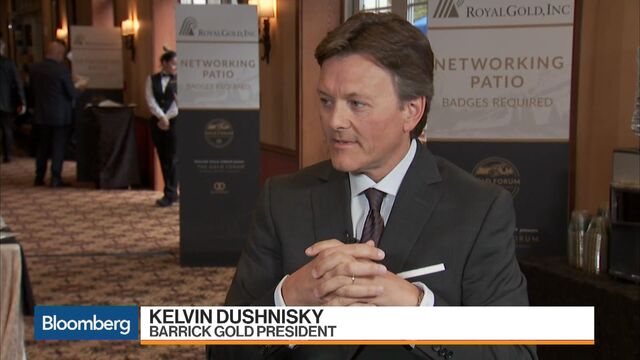 In the second-quarter, Barrick reported production, costs and profit that were better than expected as the company improved its performance at its mines in Nevada and the Dominican Republic. Still, the company's shares have dropped this year despite stronger gold prices as it faced a number of challenges. The stock was little changed at 1 p.m. in New York.
Executives spent part of 2017 dealing with Argentine authorities after a pipe ruptured at the leach pad of its Veladero mine. In June, authorities in San Juan province lifted restrictions on the heap-leach facility.
Tanzania Dispute
The miner also has been trying to resolve an impasse between the Tanzanian government and Acacia Mining Plc, of which Barrick is a majority shareholder. President John Magufuli had accused Acacia of failing to pay billions of dollars of taxes, curbed its exports and detained a senior employee.
Acacia said earlier Thursday that it sold less gold than it produced as a result of a ban on exports of gold and copper concentrate. The company churned out 191,203 ounces of gold -- ahead of expectations -- but sold only 132,787 ounces, it said in a statement. Barrick's gold sales lagged production by about 16,000 ounces in the quarter.
Barrick is in the midst of a multi-year strategy to cut costs and sell assets to lower its debt. The gold miner is looking to end 2017 with $6.4 billion of debt, the lowest since 2010, according to a report last month from Bloomberg Intelligence. The company has set a goal of $5 billion in total debt by the end of 2018, which would be the lowest in a decade.
The company is "nicely on track" to meet its debt-reduction target for 2017 and is planning to use some "combination of cash on the balance sheet, cash flow, potential divestments if they make sense" to meet its 2018 goal, Dushnisky said last month at the Denver Gold Forum.
Asked if next year's target is achievable without selling another asset, he said: "We'll see."
(Previous version of this story corrected difference between output and sales in eighth paragraph)
Before it's here, it's on the Bloomberg Terminal.
LEARN MORE