Bank Watchdogs Asked Whether They Need Power to Regulate Equifax
By
Senate's Crapo raises question in letter to Fed, FDIC and OCC

Republican cites concern over gaps in credit bureau oversight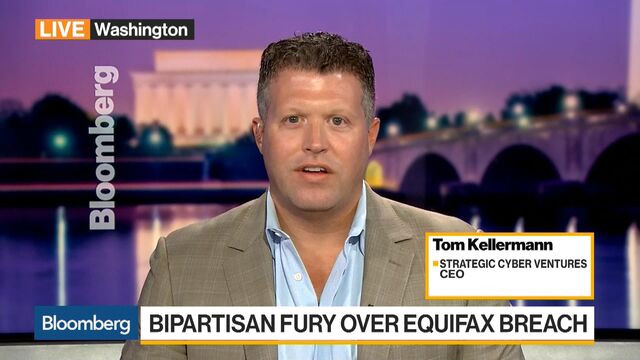 A key Republican lawmaker wants to know whether U.S. bank regulators should be given more power to supervise credit-reporting companies after a massive data breach at Equifax Inc. exposed gaps in oversight.
Senate Banking Committee Chairman Mike Crapo, in a letter dated Thursday, asked the heads of the Federal Reserve, Federal Deposit Insurance Corp. and Office of the Comptroller of the Currency whether they have or need authority to help ensure credit bureaus are adequately protecting consumers' information.
"I am concerned there may be a gap with respect to supervision of credit reporting agencies for data security standards," the Idaho Republican wrote to Fed Chair Janet Yellen, Acting OCC chief Keith Noreika and FDIC Chairman Martin Gruenberg. 
Crapo's letter came on the same day that Representative Patrick McHenry, a North Carolina Republican, introduced legislation that would bar credit-reporting companies from using Social Security numbers to identify consumers. The bill also would require the creation of cybersecurity standards for credit bureaus and subject them to on-site examinations.
The actions by Crapo and McHenry reflect growing concern among Republicans following a series of hearings on Equifax's disclosure of a cyberattack that compromised personal data on nearly half the U.S. population. Lawmakers -- mostly Democrats -- questioned whether there is enough government oversight of credit-reporting companies that collect and provide information used by banks to determine who gets loans.
Crapo's letter suggests that lawmakers might consider giving the Fed, FDIC or OCC more prominent roles in regulating Equifax and its competitors. The Consumer Financial Protection Bureau is the only federal agency that currently supervises Equifax and has officials inside the company conducting exams.
Before it's here, it's on the Bloomberg Terminal.
LEARN MORE