This Is How Trump's Market Rally Stacks Up Against Other Presidents'
By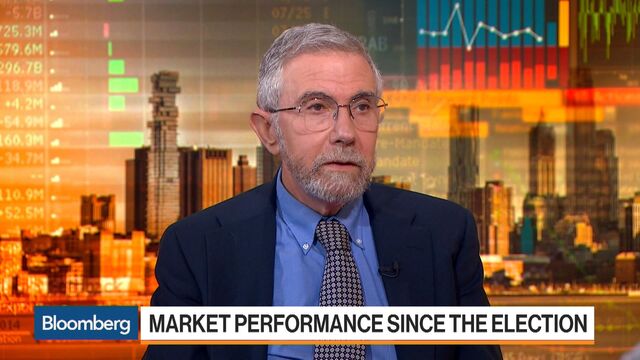 President Donald Trump wishes the media spent more time focusing on the rally in stocks since he took office. OK, here's the news: the "unprecedented" stock market rally since his election right now isn't big enough to crack the top five in presidential history.

"It would be really nice if the Fake News Media would report the virtually unprecedented Stock Market growth since the election.Need tax cuts," Trump tweeted Wednesday.
Going by the pace of gains, the 19 percent increase in the S&P 500 since Trump's victory trails Franklin Roosevelt, Bill Clinton, Herbert Hoover, George H. W. Bush and John F. Kennedy.
His "unprecedented" claim looks less fake when applied to the amount of market value created since Nov. 8, around $4.4 trillion. That number may be a record -- but is also a direct function of the market's overall value at the time of the vote. In other words, wringing $4.4 trillion from a $24 trillion base is slightly easier than doing it from $16.5 trillion, where Barack Obama started in 2012.
Before it's here, it's on the Bloomberg Terminal.
LEARN MORE