Nelson Peltz Says No Company Is Too Big for Activism
By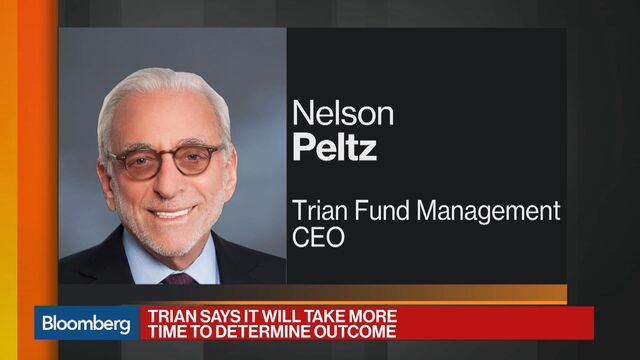 Nelson Peltz may (yes, may) have lost his proxy fight at consumer goods giant Procter & Gamble Co., but he's walking away from the battlefield with one clear message: No company is too big for activism.
P&G, the largest U.S company to face a proxy fight from an activist, claimed victory over Peltz on Tuesday, even as the investor said the vote was too close to call and he'd wait for the certified results.
"We're pioneers," Peltz said in an interview on CNBC. "The fact is there is no company today that can't be called to task. Not one."
Activist investors have gone after ever bigger targets in 2017, with Dan Loeb's Third Point LLC taking a stake in Nestle SA, Europe's largest company with a market valuation of $267 billion.
"Everything is open now. Everything is on the table," Peltz told CNBC.
Before it's here, it's on the Bloomberg Terminal.
LEARN MORE