A Trump Order on Obamacare Could Further Destabilize Fragile Markets
By
Association health plans could be set up outside ACA markets

Plans would be cheaper but with less-generous coverage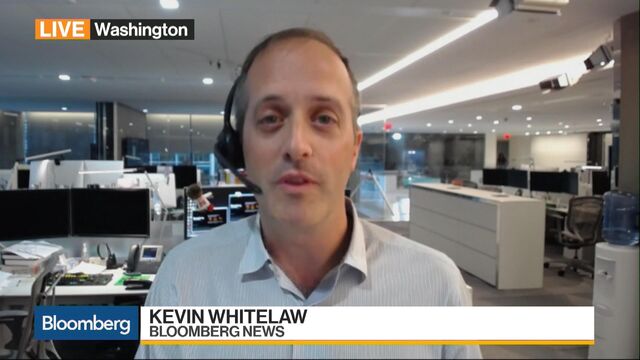 An executive order from President Donald Trump to allow new health plans outside of Obamacare could further destabilize the law's fragile markets, health-care experts say.
In the last week, Trump has talked about taking action to create more health-care options for people. Insurance experts say one option Trump's likely considering would create what are known as association health plans. The plans would loosen regulations to let people band together and buy cheaper, unsubsidized coverage outside of the Affordable Care Act.
They would also weaken the pool of risk inside Obamacare, as healthy people leave, driving up premiums for sicker people, say experts.
"If the market's already fragile right now, this is going to make it much more fragile," said Gary Claxton, director of the health-care marketplace project at the Kaiser Family Foundation. "All of this would be the start of the end of the individual ACA market."
The Trump administration has taken repeated steps to -- critics say -- sabotage the Affordable Care Act's insurance markets, which Trump says are failing. It has cut budgets for advertising as well as grants to groups that help people find plans. The administration has said it won't enforce a requirement that all Americans have coverage or pay a fine, and that it may stop paying some subsidies that go to insurers. In response, health plans have said they'll dramatically raise rates for next year, citing the turbulence around the law.
Trump said at the White House Tuesday that he'd be "signing something this week that's going to go a long way to take care of many of the people that have been so badly hurt on health care. They'll be able to buy, they'll be able to cross state lines, they'll get great, competitive health care."
New Plans
Under an association plan, a group of people -- farmers or real estate agents, for example -- could band together to buy coverage outside of the Affordable Care Act.
"Associations would siphon many healthier people out of the ACA-compliant market, driving up premiums," said Matt Fiedler, a fellow with the Center for Health Policy at Brookings Institute. "Higher premiums in the ACA-compliant market would result in big cost increases for many sicker enrollees -- since they would not have the option of switching to the association market -- and likely for the federal government as well."
Because the plans would exist outside of Obamacare, they wouldn't be required to sell to people in poorer health and wouldn't have to cover the existing law's ten essential health benefits, said Bloomberg Intelligence analyst Brian Rye. Those benefits include services like pregnancy and newborn care, hospitalization, mental health and substance abuse services and rehabilitation.
"It would be a good deal for that healthy, single 26-year-old guy, who isn't married," Rye said. "For those who need more services, it could cause their premiums to go up."
The White House and the Department of Health and Human Services declined to provide any further details. 
Split Market
About 83 percent of the 12.2 million people in the Obamacare marketplace receive subsidies, also known as premium tax credits, to help cover the cost of insurance premiums, according to the Centers for Medicare and Medicaid Services. But for those who don't get subsidies, the coverage can be expensive.
Robert Laszewski, president of the consulting firm Health Policy and Strategy Associates, said in an interview Monday that some of those people will likely jump at the opportunity for the cheaper plans.
"Obamacare is so screwed up and so expensive, and it's especially bad for people who don't get subsidies," he said. "This gives them an alternative."
Senator Rand Paul, the Kentucky Republican, has been an advocate of the association plans. Paul said in a tweet that he's been working with Trump for months on an executive order that would "be a great plan & a big deal for millions of Americans."
ERISA
A key part of any order may be how the administration addresses the Employee Retirement Income Security Act of 1974, or ERISA. ERISA establishes which groups of people can qualify for a health plan. Claxton predicted that the executive order would simply provide another option for people in the small-group market, saying the administration would face more difficulty in writing a law that would establish new regulations on who can form a group.
Paul has pushed for language that would relax the Department of Labor's standard set by ERISA. He said the current standard is difficult for most associations to meet.
Democrats would be likely to sue over the action, Laszewski and Fiedler said, and it's unlikely that the new policy would be ready in time for the 2018 insurance sign up season.
Claxton said this was Trump's latest attempt to uphold his campaign pledge to get rid of Obamacare.
"Were this to take hold, it would be very difficult for the individual market to continue this way," Claxton said.
— With assistance by Justin Sink
Before it's here, it's on the Bloomberg Terminal.
LEARN MORE