Clinton 'Shocked and Appalled' at Allegations Against Donor Weinstein
By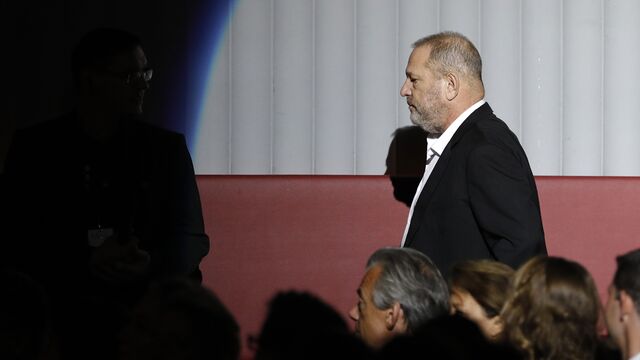 Former Democratic presidential nominee Hillary Clinton is "shocked and appalled" by allegations of sexual harassment and assault against her longtime donor Harvey Weinstein, she said Tuesday, five days after the revelations became public.
Clinton had faced pressure to speak out about Weinstein, a film producer who donated and helped raise millions of dollars for her and other Democrats. Other politicians he's supported have condemned his alleged behavior and pledged to return his contributions or give the money to charities. The former secretary of state and first lady did not make such a commitment Tuesday.
The New York Times first reported Oct. 5 on accusations of sexual harassment against Weinstein by actresses and other women dating back decades. The New Yorker published its own investigation of Weinstein on Tuesday that included allegations he had sexually assaulted some women.
"I was shocked and appalled by the revelations about Harvey Weinstein," Clinton said in a statement. "The behavior described by women coming forward cannot be tolerated. Their courage and the support of other is critical in helping to stop this kind of behavior."
Clinton was aggressive last year in condemning sexual-harassment allegations against Republican Donald Trump. She has in the past defended her husband, former President Bill Clinton, against similar claims, a record Trump used against her in the campaign.
Before it's here, it's on the Bloomberg Terminal.
LEARN MORE