Your Evening Briefing
Here are today's top stories.
By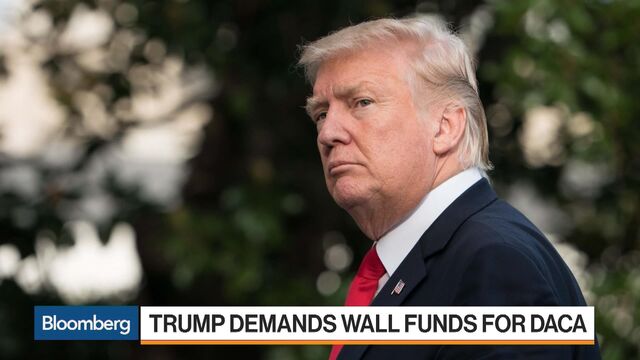 Want to receive this post in your inbox every afternoon? Sign up here.
"There's nothing improving here. They have people outside of Flint believing everything's OK," said a local activist. "I kept getting pneumonia, and they said I had Legionnaires' bacteria, but they wouldn't connect it to the water," said a community leader. "A lot of people are angry and wondering where the money [to replace the pipes] went."
Most of the cameras in Flint, Michigan, are long gone, but the people, and the poison, remain.
Flint's nightmare hasn't ended. Three years after disastrous levels of lead were found in the city's water, the residents of Flint are still living with the nightmare. Many are surviving on bottled water. Some are stuck with crushing utility bills they were told they could disregard. Councilman Scott Kincaid said the city government is looking for a long-term water source, securing funding for pipe replacement, and searching for an infrastructure project manager.
Trump hands Democrats an opportunity. President Trump's renewed demands for a border wall and dramatic changes to immigration laws in exchange for deportation protections for young undocumented immigrants may help Democrats by keeping the issue alive in the 2018 election year. By adopting a hard line, Trump is setting the stage for a prolonged fight in Congress that could help Democrats gain seats in the House and Senate.
Americans face a rising risk of dying alone. Strong relationships with family and friends can boost a person's chances of staying alive by 50 percent, about the same improvement to mortality as the one that comes from quitting smoking. But Americans aged 45 to 65 are increasingly living on their own, and almost half of U.S. adults are now single.
You'll probably pay sales tax on more of your Amazon purchases starting in December. Right now, consumers pay tax on items purchased directly from Amazon, but they often don't when buying from its third-party merchants. That could change on Dec. 1, when some on Amazon's marketplace are expected to start collecting taxes in exchange for partial amnesty from back taxes in about half of U.S. states.
More Russian interference with the 2016 election. Google found Russian-linked accounts used its advertising network to interfere with the 2016 U.S. presidential election campaign, with $4,700 in ads tied to the Russian government. Along with Facebook and Twitter, Google has been called to testify at House and Senate Intelligence Committee meetings on Nov. 1 as part of an investigation into election meddling by Vladimir Putin's regime.
Replacing Social Security numbers. After the huge Equifax data breach, the Trump administration asked federal departments and agencies to come up with a new identity system that doesn't rely on Social Security numbers. But perhaps the U.S. doesn't need to reinvent the wheel. These are some of the ways other governments have set up systems that let citizens share and protect their personal information.
The best tacos in Mexico City. Tacos may be taking over the world, but the Mexican capital is the best place to see all of its delicious possibilities. From the uncountable array of street carts to fine dining rooms, we've asked top chefs to pick their favorites — and mapped them all out.
Before it's here, it's on the Bloomberg Terminal.
LEARN MORE