Labour Presses May to Give Boeing a 'Dressing Down'
By
Labour's Gardiner fears drawn-out Boeing spat will cost jobs

Gardiner met with European Commission, U.S. congress officials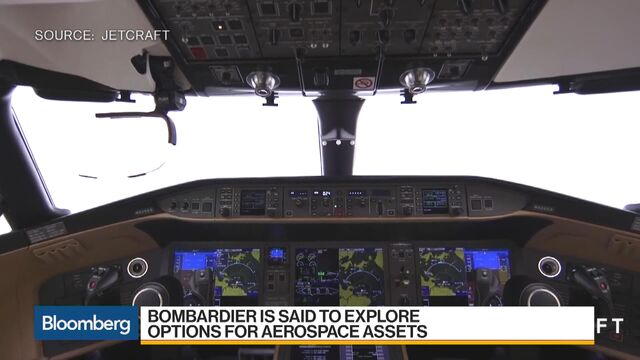 U.K. Prime Minister Theresa May should team up with Canada in defense of Bombardier Inc. and give Boeing Co. Chief Executive Officer Dennis Muilenberg a "dressing down" in an effort to resolve a trade dispute between the aviation rivals that is putting thousands of jobs in Northern Ireland at risk.
That is the advice from the U.K.'s main opposition party, which opinion polls show ahead of May's Conservatives and has called itself the government-in-waiting. Barry Gardiner, who under a Labour government would be trade minister, said in a telephone interview that May needs to weigh in more forcefully, as should the European Union.
In his opinion, the reprimand is needed because it was Boeing's actions that led the U.S. administration to slap anti-dumping and countervailing duties totaling 300 percent on its Canadian competitor. Gardiner also said he's urged the EU to be "much more active" in challenging the measures.
The dispute is a headache for May because it threatens more than 4,000 jobs in Northern Ireland and her minority government depends on the votes of 10 lawmakers from the region's Democratic Unionist Party to get her agenda through Parliament.
At the same time, Boeing provides plenty of employment too and May doesn't want to alienate a key ally while she's courting President Donald Trump for a free trade deal post-Brexit.
Boeing in Control
"Boeing are playing this and they are playing it masterfully: they know that the U.S. process is skewed in its favor," Gardiner said.
He said he fears if the dispute is long and drawn out, even if Bombardier wins, "that does not keep jobs in Northern Ireland because it would take too long. Our government needs to wake up to that."
Business Secretary Greg Clark is due to give a statement to Parliament on Tuesday outlining the government's position on the dispute and efforts to resolve it.
Gardiner's view matters given how precarious May's position has become, especially after a disastrous party conference last week that triggered a plot to oust her. Labour gained seats in a June election in which May lost her majority. A second snap vote could usher Labour in.
Gardiner last week met with European Commission officials including the Director General Jean-Luc Demarty. He said that Bombardier "isn't particularly big" in the rest of Europe, and with Britain leaving the EU, "inevitably their enthusiasm to die in the last ditch defending Bombardier is questionable."
He also traveled to the U.S., where he met with officials from the Department of Commerce and the International Trade Commission. He also saw Senators John Cornyn, Ron Wyden and Ben Cardin, as well as Nancy Pelosi, Steny Hoyer, Richard Neal and Kevin Brady -- all members of the House of Representatives.
After he made the case for Bombardier, the legislators asked him "why are you the first person that's told us this?" Gardiner said.
"The American view is very, very tough on Canada: there's been a long-running sense from the Americans that Canada doesn't play fair on trade issues," Gardiner said.
Before it's here, it's on the Bloomberg Terminal.
LEARN MORE