Bill Ackman Says This Is the Toughest Thing About His Job
By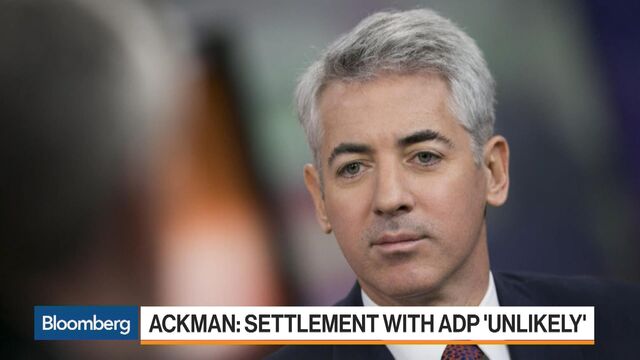 Billionaire investor Bill Ackman knows a bad investment could be just one unexpected innovation away.
Investors of all kinds should be closely following venture capitalists and startups to try to predict which industries are most likely to be disrupted by new technologies, Ackman, founder and chief executive officer of Pershing Square Capital Management, said in an interview Monday.

"The hardest job is predicting what two people are working on in a garage near Stanford," he said, referring to the California school that turned out the likes of Google founders Sergey Brin and Larry Page as well as Netflix Inc. co-founder Reed Hastings.
Ackman cited Uber Technologies Inc.'s ride-sharing application as an example of the kind of technology that can upend a stable industry. Taxi medallions -- the small shields that allow cab drivers to operate legally in New York City -- traded at more than $1 million in 2014. At the start of this year, they were worth about half of that.
Before it's here, it's on the Bloomberg Terminal.
LEARN MORE