Gross Says Kashkari Would Be Good Fed Chair But Won't Be Chosen
By
'He's a brilliant man,' but won't be picked by Trump, he says

Gross echoed comments by Jeffrey Gundlach earlier this week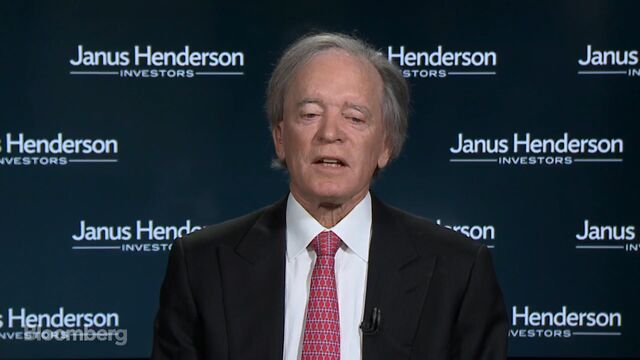 Bill Gross said Neel Kashkari, head of the Minneapolis Fed, would be his choice for Federal Reserve chair, echoing comments made this week by Jeffrey Gundlach.
"Strangely enough I join Jeffrey Gundlach in this one," Gross said Friday in an interview on Bloomberg Radio. "It's not going to happen. Neel has great experience in terms of the Lehman crisis, we know that. He's had experience at Goldman and he's had experience at Pimco."
Gross, who runs the $2.1 billion Janus Henderson Global Unconstrained Bond Fund, called Kashkari "a brilliant man," saying he thinks out of the box.
"He's got ideas that are a little bit different than other central bankers," Gross said. "He looks at the market a little bit different from a structural standpoint as opposed to a simple statistical standpoint. Yeah, he's young. He's only been there a year or two but he'd be my choice. He's not going to be the choice."
President Donald Trump isn't currently considering Kashkari, an administration official told Bloomberg News earlier this week. Speculation around Kashkari began Tuesday when Gundlach, the money manager who predicted Trump's election, said at a Vanity Fair summit in Los Angeles that Kashkari would replace Fed Chair Janet Yellen.
Trump is said to be considering Yellen, National Economic Council Director Gary Cohn, former Fed board governor Kevin Warsh and current governor Jerome Powell.
Read more: Trump Aides Are Said to Deliver Shortlist of Fed Candidates
Before it's here, it's on the Bloomberg Terminal.
LEARN MORE