U.K. Regulator Ends Probe of PwC's Barclays Audits During Crisis
By
No realistic prospect of an adverse finding, FRC finds

Probe reviewed Barclays audits between 2007 and 2011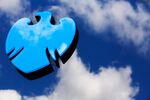 The U.K. Financial Reporting Council closed its investigation into PricewaterhouseCoopers's audits of Barclays Plc between 2007 and 2011 because there was no realistic prospect of making an adverse finding against PwC.
The regulator's probe focused on PwC's reporting to the U.K. markets regulator on Barclays compliance with client-asset rules during a period when the bank was hit by the credit crisis and sought a cash injection from Middle Eastern investors.
The auditors of Britain's biggest banks faced criticism after the financial crisis for failing to spot the problems that led to the near-collapse of the banking sector. The FRC is considering stronger penalties for standards violations. In September, the watchdog closed a separate investigation into KPMG's audit of HBOS Plc, which had to be rescued in a state-brokered takeover by Lloyds Banking Group Plc.
"We cooperated fully ​during the FRC​'s​ thorough ​investigation and are pleased that​ ​the FRC has closed it without any further action," said Jamie Harley, a spokesman for PwC.
Before it's here, it's on the Bloomberg Terminal.
LEARN MORE