Five Things You Need to Know to Start Your Day
Get caught up on what's moving markets in Asia.
By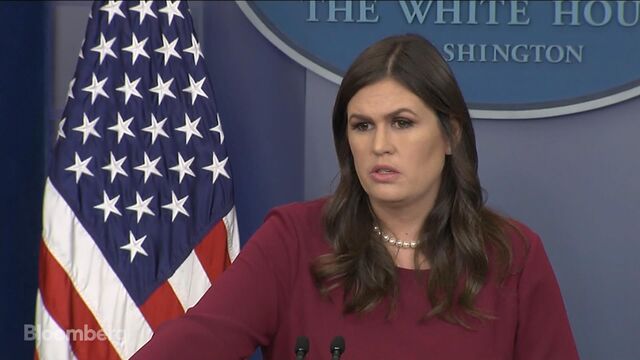 Want to receive this post in your inbox every morning? Sign up here.
U.S. stocks hit another record, Fed debate heats up, and it's foreign reserves day across the region. Here are some of the things people in markets are talking about.
Fed Debate Heats Up
Market participants are continuing to banter back and forth on who President Trump will pick as the next Fed chair and what that will mean for markets across the globe. Here's a look at the candidates Trump is considering, though there's no guarantee that a dark horse doesn't come in for a market surprise. Trump has met with the current chair, Janet Yellen, National Economic Council Director Gary Cohn, Fed Board Governor Jerome Powell and former Governor Kevin Warsh as he considers who he wants to head the U.S. central bank, people have told Bloomberg. The decision is expected sometime this month, though that simply begins a long process of confirmations. There is, however, one candidate that can be ruled out, and another that has bond markets worried.
Markets
U.S. equities rose for an eighth day, with the S&P 500 Index seeing its longest streak of gains since 2013, as optimism continues to win out as we head into Friday's jobs report. Meanwhile, the dollar strengthened, Treasuries slipped, and European markets got a boost after Catalan leadership was said to tap the brakes on its push for independence. Bank shares in particular were seeing a good day as the yield on the 10-year note was closing in on the highest in two months following hawkish comments by Fed President John Williams.
Puerto Rico's Bondholders Question What's Next
Puerto Rico's bondholders were already having trouble gauging what they'd be repaid once the island exited its bankruptcy. Now, Trump is making things much more complicated, pompting the price of Puerto Rico bonds to hit record lows.  The President said the debt would need to be wiped out as the island reels from Hurricane Maria's devastation, but White House officials were quick to walk those comments back, ruling out any U.S. bailout of bondholders. 
Futures Higher
Nikkei 225 and Hang Seng futures are all higher ahead of the open, but mainland China and South Korean markets will remain closed during the week-long holiday period. Japanese equities have been seeing lower than average trading volumes as a result.
Coming Up…
We'll get a good look at foreign reserves for a number of central banks in the next 24 hours, with Indonesia, the Philippines, Malaysia and Thailand all coming out with fresh prints. Thailand's reserves were recently at record levels dating back to 1992. Taiwan will get a look at consumer prices when CPI is released. Expectations are for a 0.90 percent rise, according to data compiled by Bloomberg.
What we've been reading
Before it's here, it's on the Bloomberg Terminal.
LEARN MORE