MatlinPatterson to Unwind Puerto Rico, Distressed Wagers
By and
Firm is said to shut distressed business as investor pulls out

Prem Watsa's Fairfax withdrew cash after buying Allied World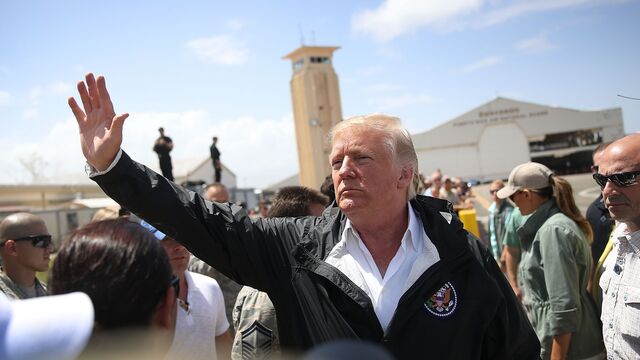 MatlinPatterson, the firm that wagered big on Puerto Rico's debt, is unwinding its distressed-credit investments after its largest investor decided to yank cash.
Insurer Allied World, which had purchased a stake in MatlinPatterson and invested in its funds, has begun to cut ties after being acquired by Prem Watsa's Fairfax Financial Holdings Ltd. this year, according to people with knowledge of the situation.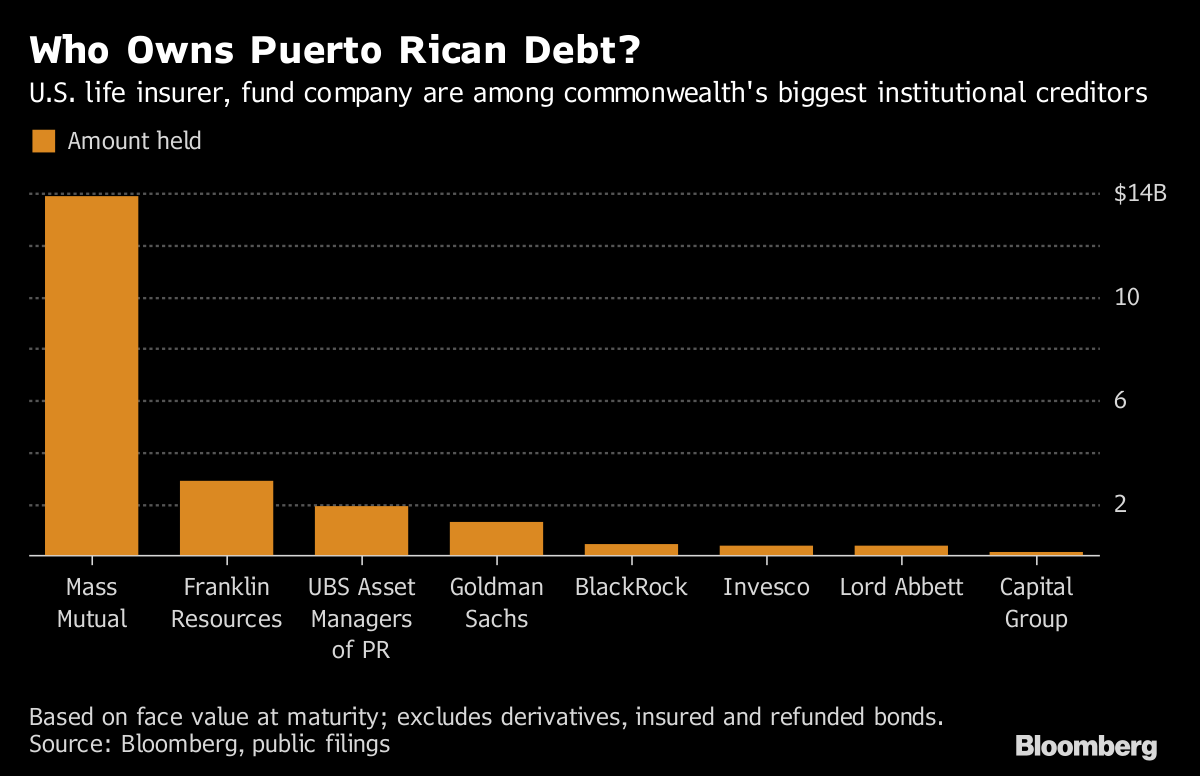 Allied was the biggest investor in MatlinPatterson's distressed funds, which have about $500 million in assets overseen by a team led by Michael Lipsky, said the people, who declined to be identified because the matter is private. Those assets include a dedicated fund to invest in Puerto Rico debt. 
A separate team that invests in securitized credit will remain in place, one of the people said. That fund gained 8.3 percent this year through August.
Ted Smith, an outside spokesman for New York-based MatlinPatterson, declined to comment. The firm manages a total of $4.5 billion through hedge funds and private equity investments. Representatives for Allied World Assurance Co. and Fairfax didn't immediately return messages seeking comment.
Puerto Rico declared bankruptcy this year and the U.S. territory's struggle to repay more than $70 billion of debt was compounded by the devastation caused by Hurricane Maria last month. The island's general-obligation bonds dropped to a record low Wednesday after President Donald Trump said in an interview, regarding Puerto Rico's debt, "we're gonna have to wipe that out." Trump's budget chief later said the president's comments shouldn't be taken literally.
The island's debt is widely held by hedge funds, pensions and residents of the territory. Seth Klarman's Baupost Group said Wednesday it's one of the largest holders of a type of Puerto Rican bonds called Cofinas. The Boston-based value investor, which manages $30 billion, holds $911 million of the bonds, which are backed by a dedicated portion of the island's sales-tax receipts.
Allied World became a minority owner of MatlinPatterson in 2012, agreeing to park about $500 million of its portfolio with the asset manager. John Gauthier, the insurer's then-chief investment officer, was seeking to diversify holdings and has said part of the reason for his backing was due to the prowess of Lipsky.
Allied World completed a deal to be acquired by Fairfax this year, and Gauthier stepped down from his post in February after the transaction was announced. Watsa has modeled Fairfax's investing strategy after Warren Buffett, who has spun insurance premiums into pools of wealth by investing in companies for the long term.
— With assistance by Scott Deveau, Sabrina Willmer, and Kenneth Pringle
Before it's here, it's on the Bloomberg Terminal.
LEARN MORE